Kicking Off 2016: Convene at the Asian Financial Forum, Hong Kong
by Alexandrea Roman on and last update on July 03, 2019
Last year was full of conferences, forums, and other similar events for Convene. For the Convene team, 2015 was a productive year because we were able to reach out to many organizations from different industries and help them achieve their productivity, sustainability, and security goals through the use of a paperless board portal. From the UAE to the USA, we have the globe covered — but we know we still have a long way to go.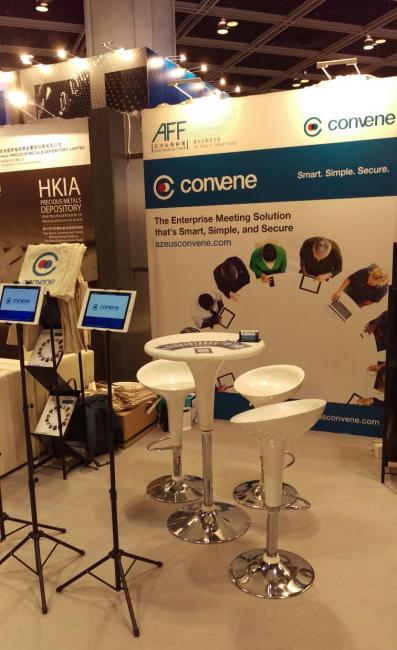 So after taking a break in late 2015, we're now back as a conference sponsor at our first major event in 2016 — the 9th Asian Financial Forum (AFF) held at the Hong Kong Convention & Exhibition Centre last Jan. 18 and 19. Organized by the Hong Kong Trade Development Council (HKTDC), AFF this year chose "Asia: Shaping the New Paradigm for Growth" as its theme to examine the quickly changing financial and business landscape in the region, the opportunities that come along with it, and the challenges that get in the way.
We chose to become a sponsor for AFF because we believe that disruptive technology plays a big role in the evolution of Asia's financial and business landscape. For example, enterprise processes are being revised to accommodate the use of mobile devices — and that's just one aspect of the whole thing. Thus, organizations need to be equipped with the right digital tools to keep up with the rapid changes brought about by technology; otherwise, they may find themselves with outdated, inefficient systems that can't address new demands from their stakeholders.
We're happy to report that many attendees of the conference share the same opinion. Visitors who dropped by our booth were curious about how Convene can increase the value of meetings within their organizations. In response to these inquiries, we gladly showcased Convene's capabilities with demos and offers of free trial.
It's a good start to what is shaping up to a productive year!