What is a Board Portal?
A board portal also known as a board management software, is a digital tool that facilitates secure communication between directors and senior executives on their chosen device anytime and anywhere.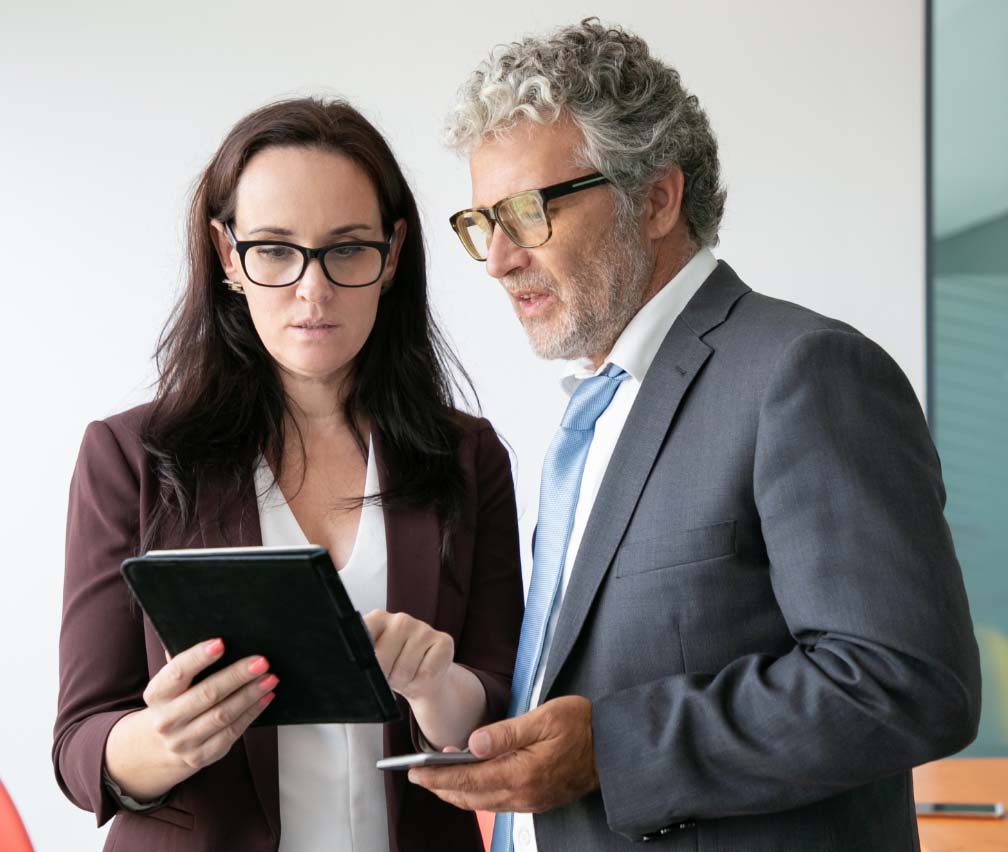 Board portals provide board directors and administrators with communication and collaboration tools to simplify document sharing, minute tracking, online voting, and decision-making.
Designed to elevate transparency, practice good governance, and work efficiently, a board management software streamlines the entire meeting process – removing the need to print documents, coordinate through emails, and compiling annotations.
When choosing the perfect board portal software for your organization, you need to look at features that can make your board meetings more efficient and more organized — easy to use, secured and responsive to your needs.
What Should I Look For in a Board Portal?
With multiple vendors out there, it's important to know what to look for when choosing a board management solution.
Robust Security Features

Multi-layer protection backed by strict employee procedures (both on the side of the vendor and your company) and various certifications are absolute must-haves.

Interactive Collaboration Features

Live collaborative tools are needed to keep engagement and increase productivity among meeting participants, while preventing any unnecessary distractions that may occur.

Intuitive User Interface

An easy-to-use interface would increase efficiency and allow administrators to quickly accomplish their tasks such as building agendas, tracking action items, and distributing meeting packs instantly.

Multi-Platform Capability

Easy access across authorized devices lets the board hold meetings and make informed decisions in real-time without having to overcome technical barriers.

24/7 Customer Support

Support options and customer service response are crucial in case you need a prompt answer to a pressing question.

Full System Ownership

System administrators must be able to configure security settings and set permissions tailored to the organization's specific needs and workflow.
How to Choose the Right Board Portal Vendor
The use of board portals has become essential to many organizations over the years. Companies and organizations from different industries have been relying on such software to increase efficiency while lowering administrative costs.
For those looking for the best board portal software, it is critical to know that how to choose the right service provider. Beyond product features, you also need to consider these factors.
A Comprehensive Guide to Board Portals
Use this guide to help you find the most reliable and efficient board management software that meets your organization's needs.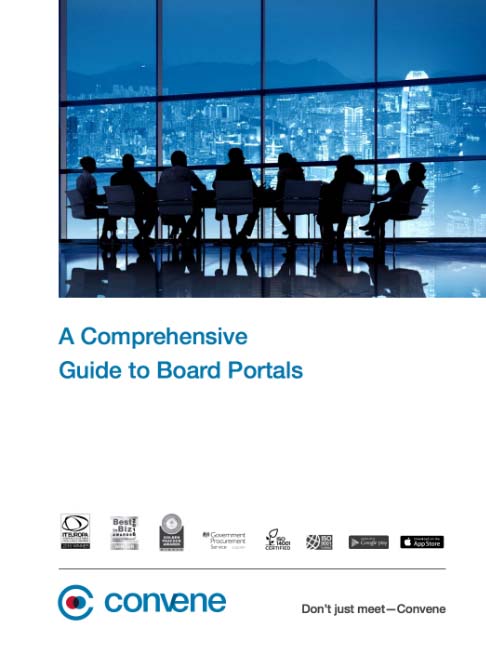 Download
I.

Brief History of Board Portals

The whole concept of board portals was non-existent years ago. However, significant changes brought about by a combination of events across the globe have created this market. With this, the idea of using software as an integral part of board communications was born.

II.

Essential Features of a Board Portal

Given the dependence of directors and secretaries on board portals, it is important that the chosen solution will be able to satisfy the vast requirements of any given organization whether it may be non-profit, a listed company, or even a government institution.

III.

Key Criteria for Board Portal Selection

The global board portal market is expected to show continuous growth in the coming years. Aside from essential features, it is vital that the right criteria must be considered in selecting a board portal solution.

IV.

Going Beyond the Boardroom

The use of board portals has been extended well beyond the premises of the boardroom. Board portals are now deployed across the entire organization — from audit committees to ad hoc teams. Board portals have become an enterprise-wide solution for integrated communications.

V.

Convene as a Board Portal Solution

Convene has everything you need to run digital meetings. Designed specifically for executives and administrators, it streamlines the entire meeting process.
The Board Portal Solution for Directors and Administrators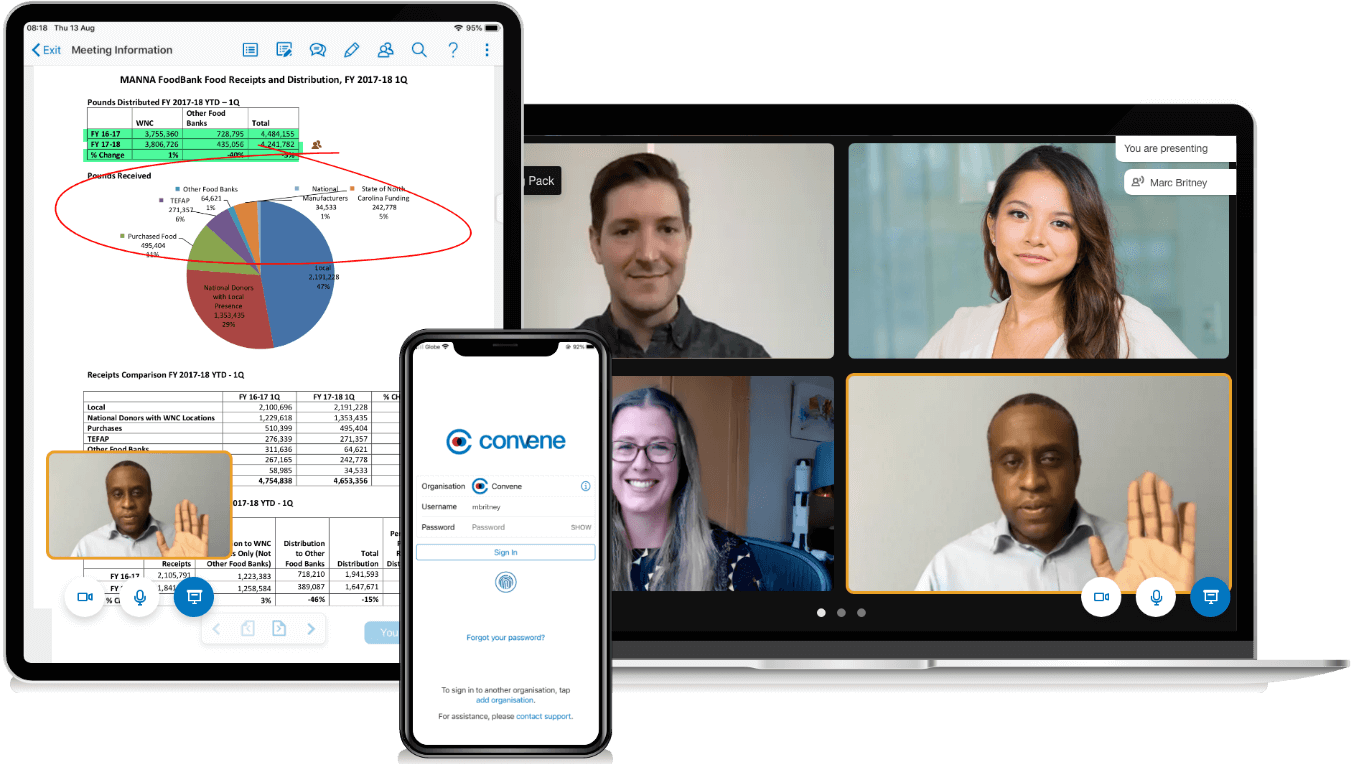 Convene is an award-winning board portal software designed to make the entire meeting cycle from preparation to documentation more efficient and simplified.
Learn More
Top organizations have convened and experienced the difference.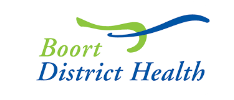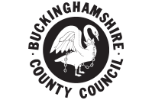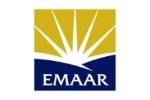 Made for Enterprise-Level Collaboration
Using Convene's comprehensive meeting management tool, executives can easily collaborate in real-time and make informed decisions anytime, anywhere.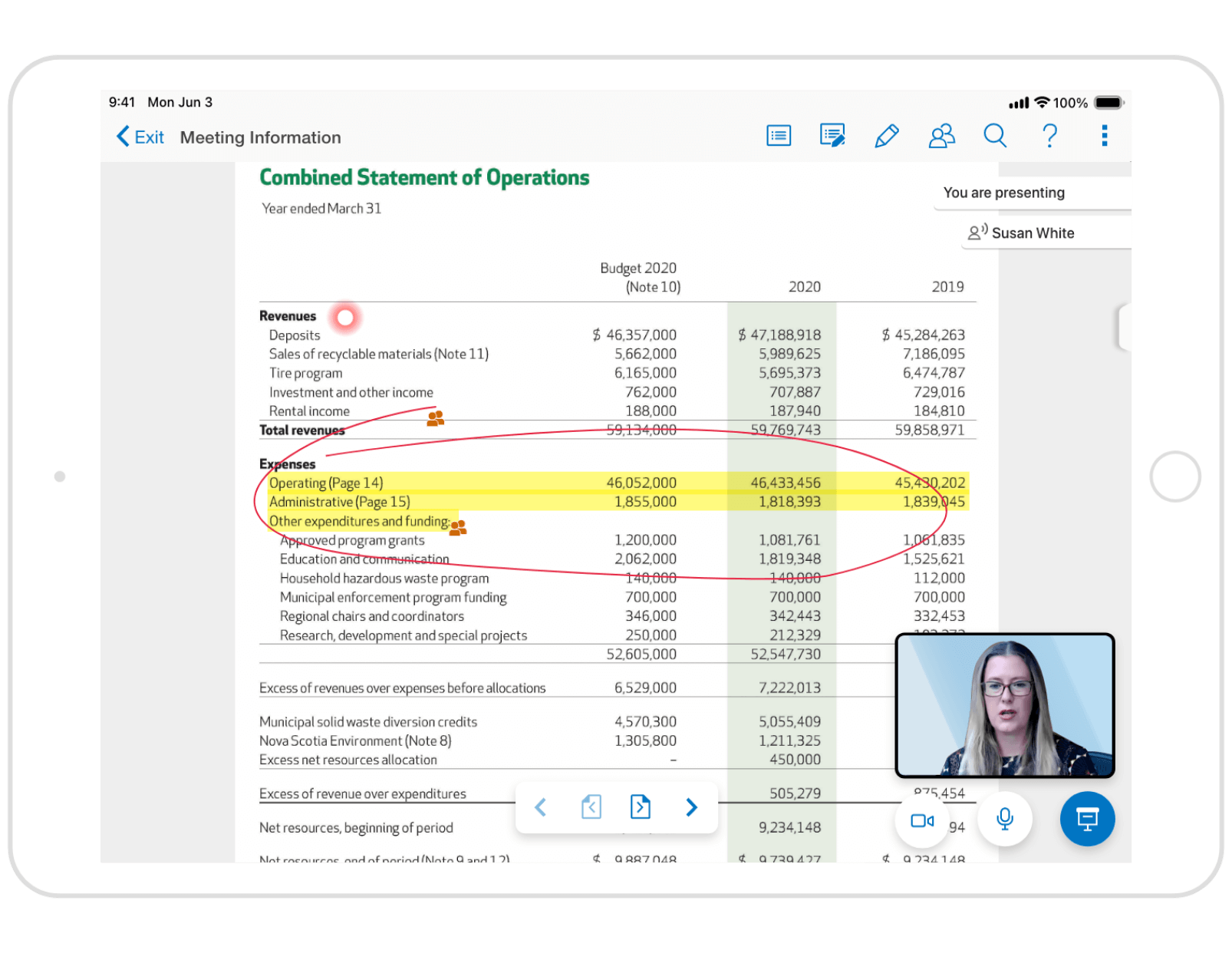 Convene's full suite of features enables executives to collaborate in real-time and make informed decisions anytime, anywhere.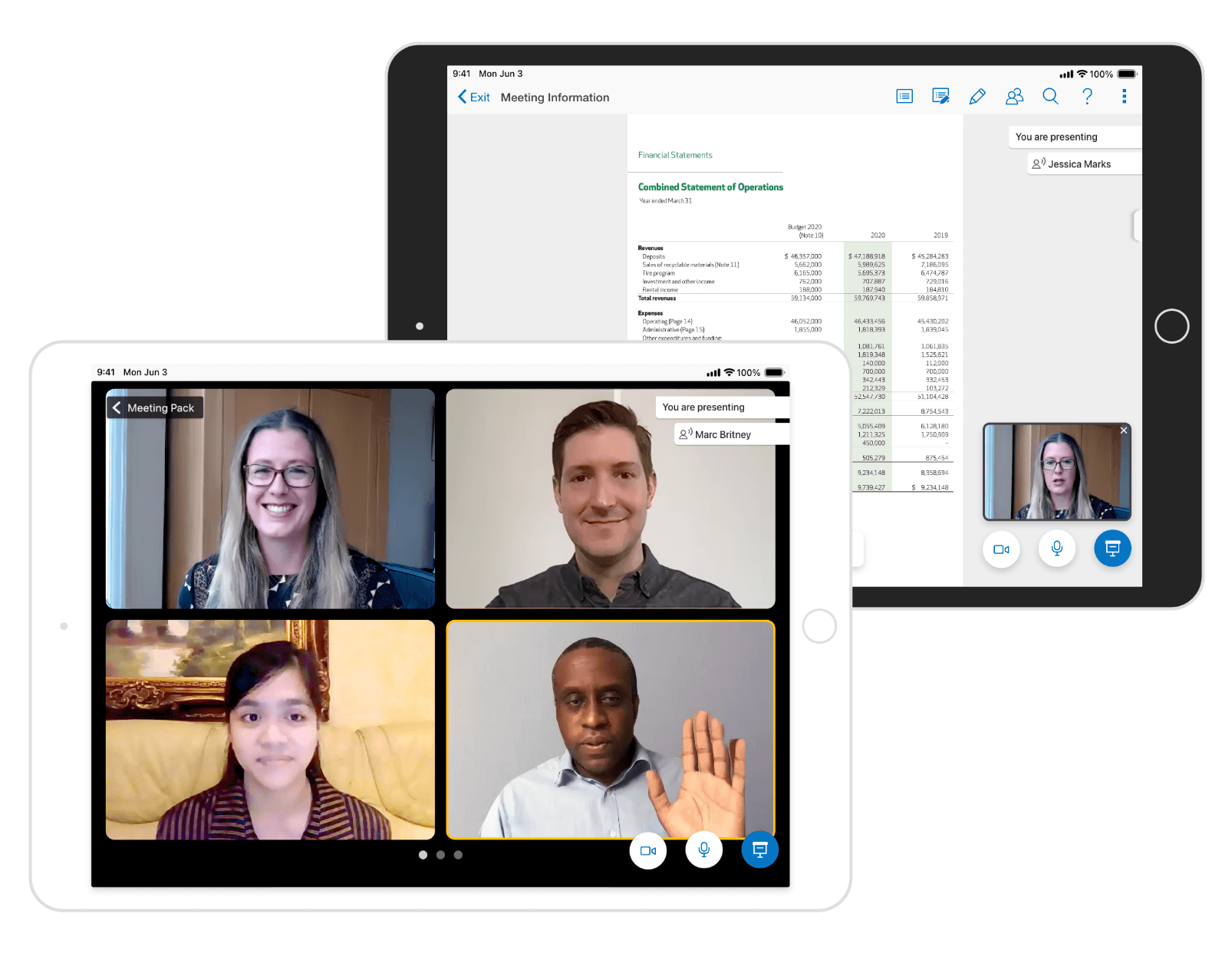 Complete the virtual meeting experience by conducting video calls with no additional setup needed.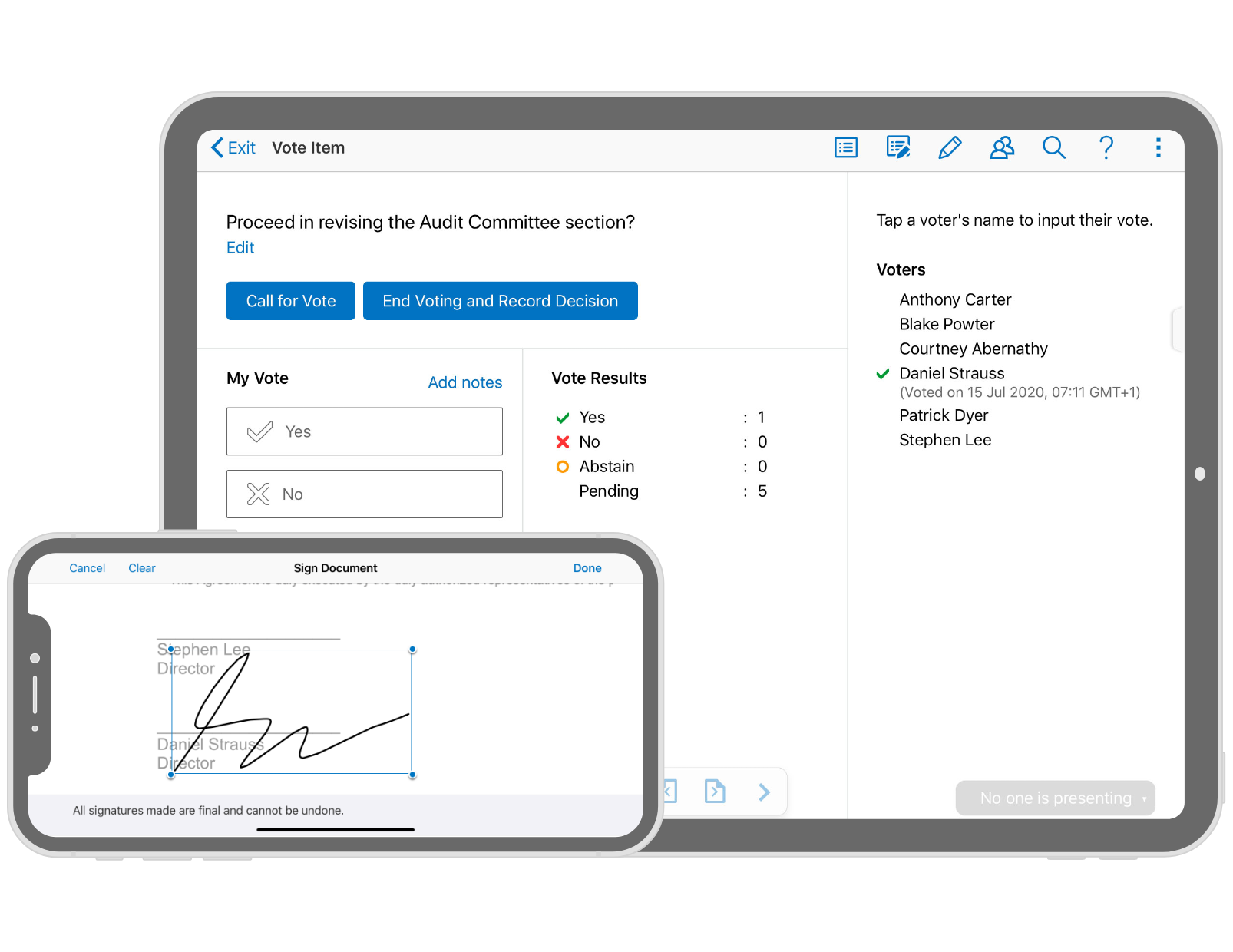 Expedite approval and decision making with tools such as E-Signature and Review Rooms, all in one integrated secure application.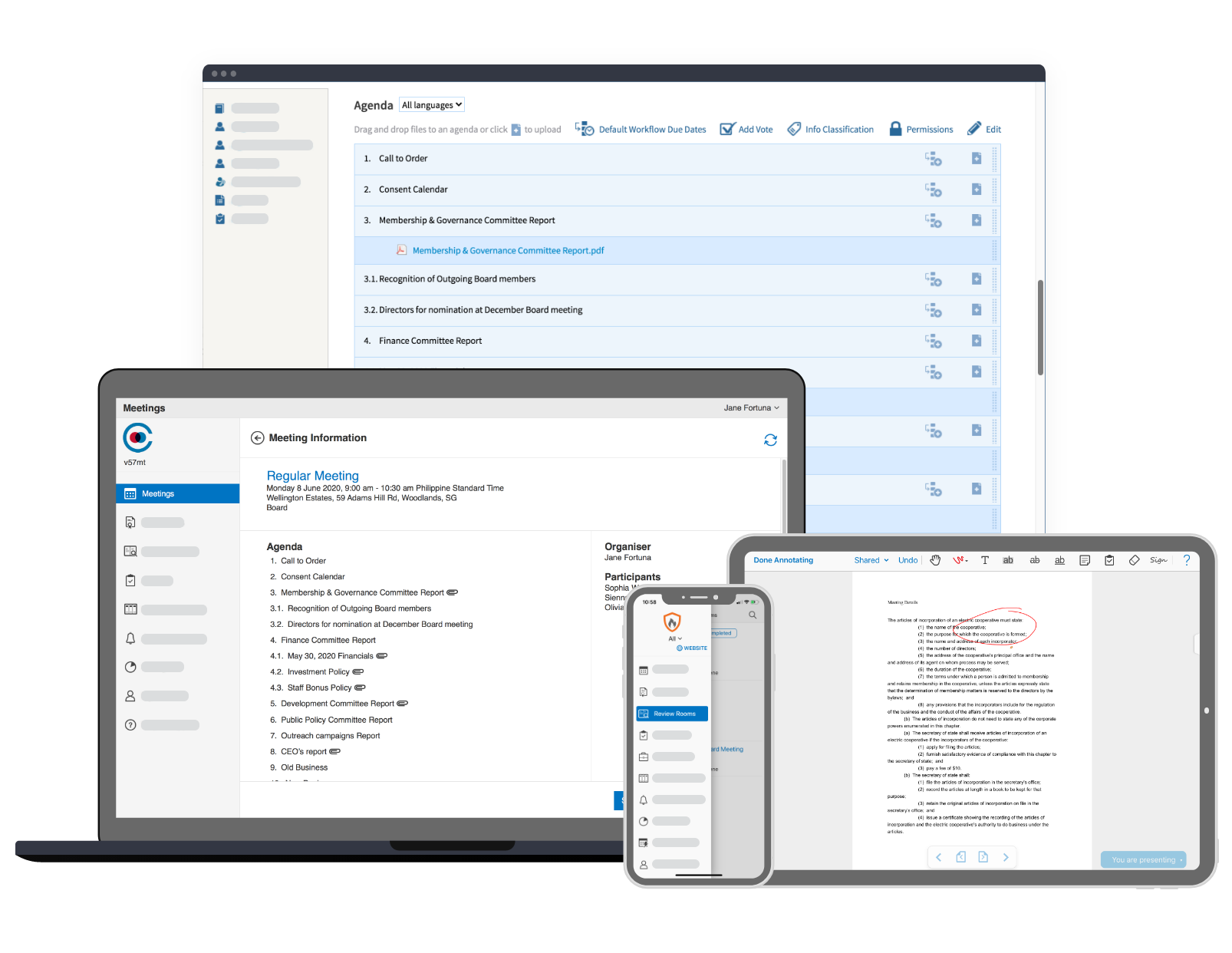 Access Convene anytime, anywhere, using your device of choice — may it be iOS, Android, Mac, or Windows.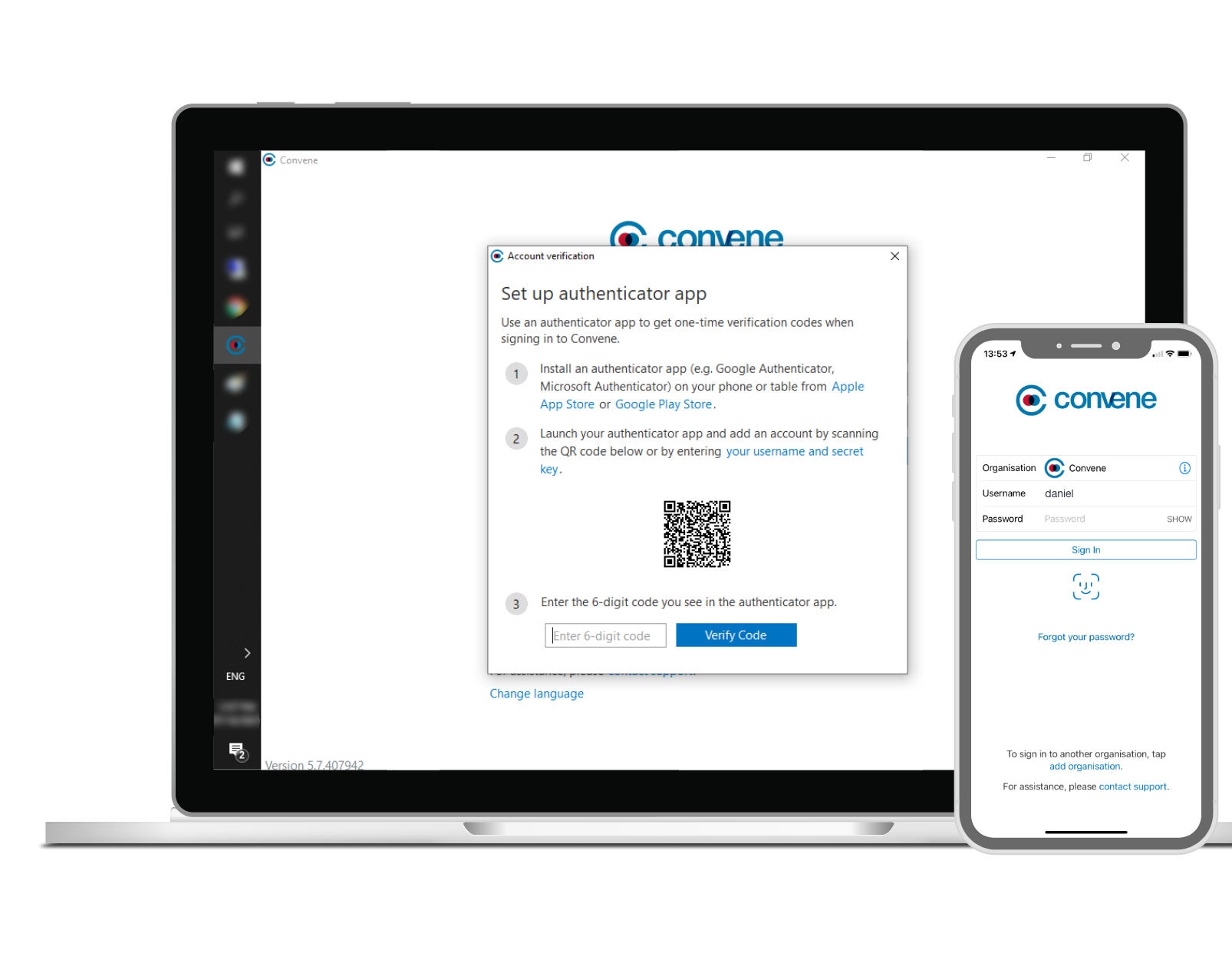 Protect data with state-of-the-art security measures, such as Biometric Authentication, Remote Data Wipe and Auto-Purge.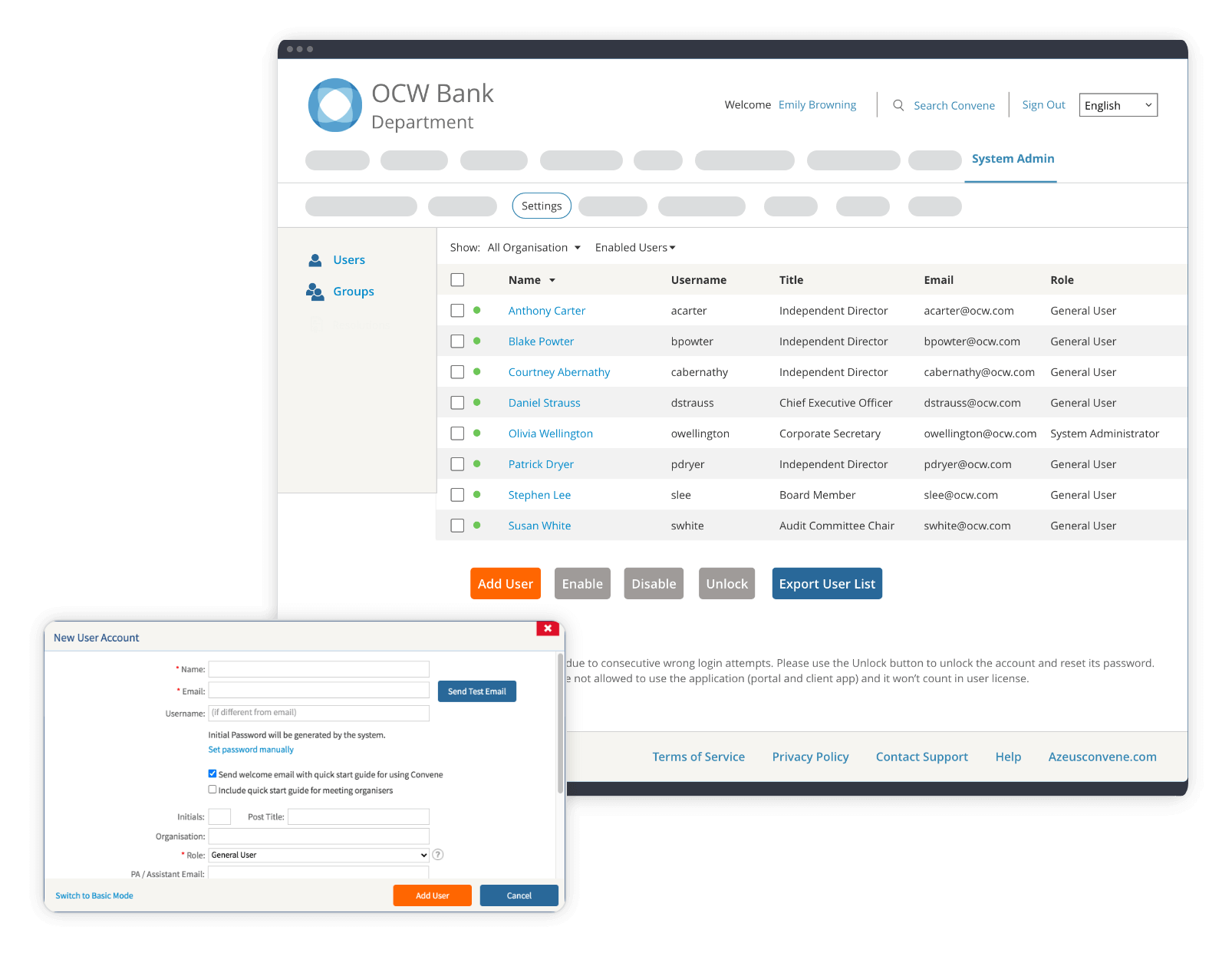 Have full control of your system and settings, and manage users, groups, roles and permissions.
Boost Collaboration and Productivity
Convene can give your boards a great meeting experience.
Know more about its features and capabilities.
Learn About Convene