Azeus Convene for Nonprofits
The Meeting Management Software of Choice by Nonprofits Worldwide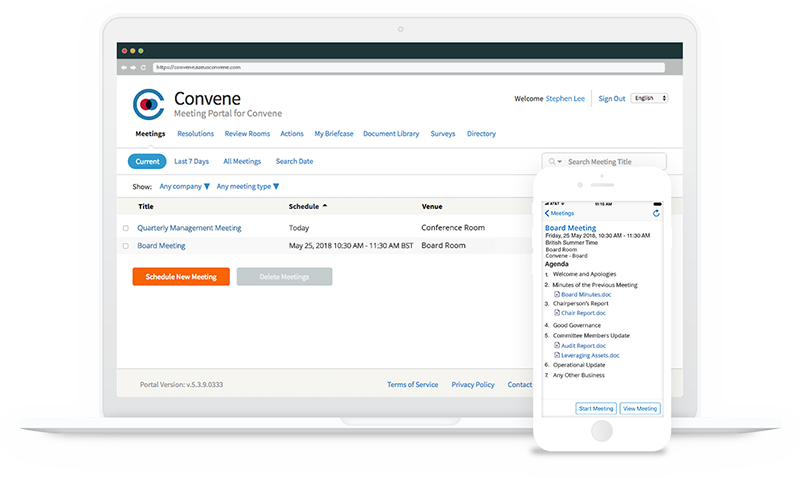 Prepare, organise and manage your meetings in one comprehensive purpose-driven solution.
Azeus Convene is an award-winning meeting management software that streamlines all meeting processes, from preparation to documentation. By allowing users to annotate documents, join and hold meetings, and track actions on any device from any location, Convene is able to provide executives easy and secure access to their board papers, while giving administrators an efficient solution to prepare and manage board meetings.
Key Features
Convene is designed to be your partner in pursuing your advocacy. Equipped with easy-to-use tools, tight security features, and cross-platform compatibility, Convene lets you proactively make decisions and cut down meeting management time by as much as 90%.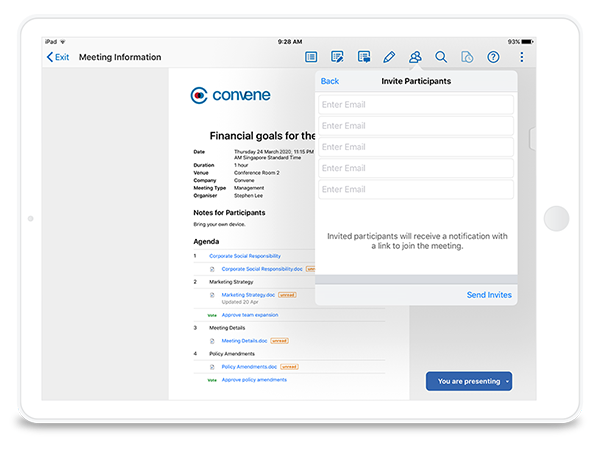 Effortless Meeting Preparation
Cut down on time and minimise inefficiencies as you plan and prepare meeting packs with Convene's easy-to-use administrator portal.
Drag and drop documents to an agenda
Invite participants at the click of a button
Schedule a one time or recurring meeting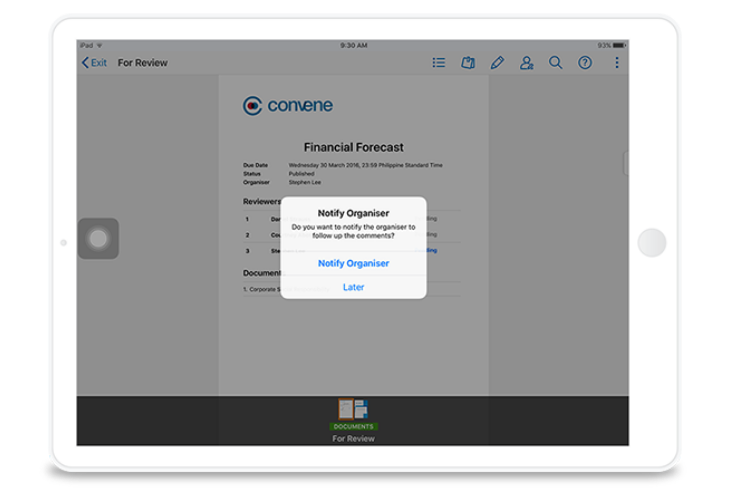 Real-time Updates and Notifications
Automatically send out notifications for any announcements or changes in meeting packs.
Send meeting invitations and document revisions instantly
Notify meeting participants of any changes via email
Eliminate the need for re-printing and re-distributing updated board packs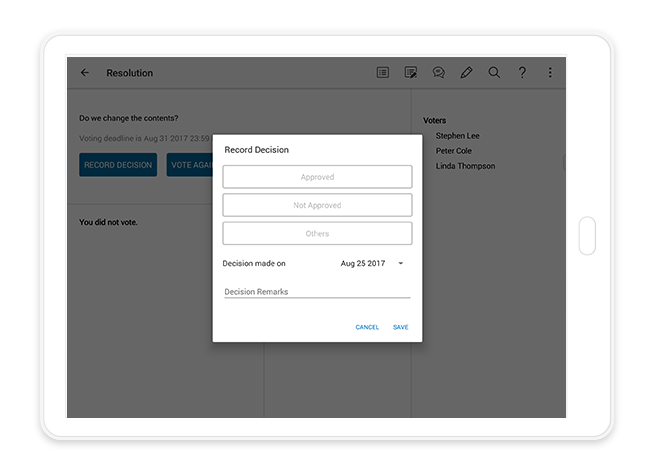 Powerful Meeting Tools
Get everyone on the same page with synchronised page-viewing, shared annotations, and voting, resolution, and review rooms.
Direct participant's attention through the laser pointer tool
Vote on urgent matters via show of hands or secret ballot
Review pertinent documents even outside the meeting setting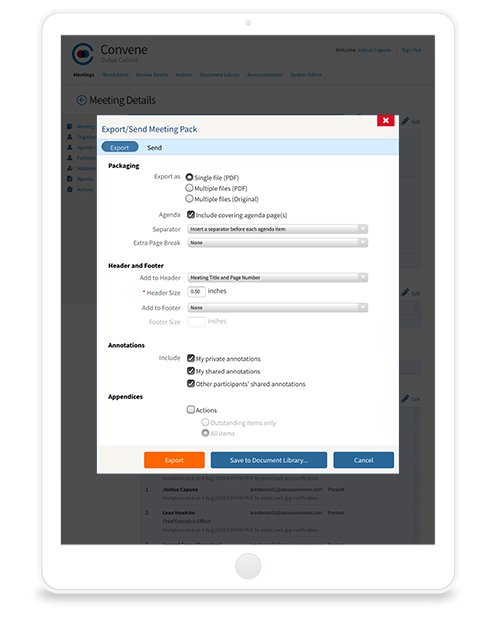 Remote Meetings
Convene anywhere at any time and on any device, whether online or offline.
Start meetings even with members who are on-the-go
Download the latest meeting updates instantly and conveniently
Experience meetings seamlessly across all platforms, whether it be on iPad, Mac, Android, or Windows devices
Secure Document Storage
Confidentiality is guaranteed as you store information and distribute them to the members of your board.
Store and review past meetings
Download private and shared annotations on meeting documents
Send meeting summary and meeting pack via email
Control access and permissions for all uploaded files and folders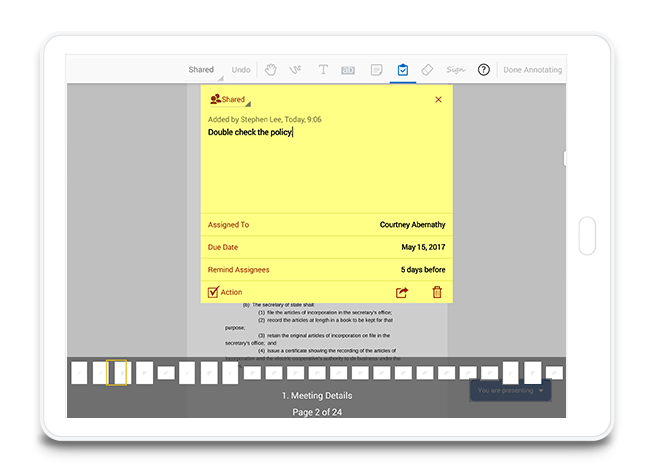 Action Tracking
Assign, monitor, and follow-up actions to ensure that things get done on time.
Assign tasks to specific people before, during, or after the meeting
Send follow-up reminders for pending tasks
Mark and update action items as they are completed
Your Partner in Pursuing Your Advocacy
Get to know how Azeus Convene was able to help different types of nonprofits with their various advocacies
---
"It used to be a full day's work to prepare and mail out the board papers. Now I just open up Convene and drag everything over. Our subsidiary boards, Committees and Directors also use Convene for their meetings now. If anyone else is thinking of using board meeting software I'd say definitely have a look at Convene. We looked at other apps but they were more expensive and couldn't compare with Convene in terms of ease of use or features."

- Danielle Moore, Director's Secretary, South Yorkshire Housing Association

Read Case Study

"Convene has performed like a dream. I have set up 13 meetings, 12 document libraries and created 22 announcements and numerous meetings pdfs – all without having to refer to any instructions! Some of my most technologically challenged board members who were always getting into trouble on the old board portal product we used managed to install and use the product without any incidents."

- Paul Cummings, Chief Executive, Te Rūnanga o Ngāti Mutunga

"Our goals have been achieved and exceeded. I reviewed all other board portals as part of the process, and most are far too expensive for a small not-for-profit to purchase. Governance and compliance are huge issues within all organizations and Convene allowed us to balance this objective. The board meetings are more efficient and have enabled us to hold more teleconferences, run the quick meeting, and get decisions from the directors in between the regular meetings."

- Brian Halse, Chief Executive Officer, ChemCert Limited & ChemCert Training Group

Read Case Study
Convene for Your Organization
Accreditations, Affiliations, and Partners