Introduction to Board Portals
A board portal is a digital tool that facilitates secure communication between directors and senior executives on their chosen device anytime and anywhere. Designed to elevate transparency and practice good governance, it provides features that are meant to streamline the entire meeting process – from pre-meeting preparation all the way to minutes distribution.
Typically, board portals also come with a suite of tools including agenda builder, meeting presentation tools, search cabilities, voting, and other features. Moreover, board portals positively contribute to a company's bottom line by saving time and resources, cutting down logistical expenses, and helping organisations achieve sustainability targets.
Everything You Need to Know about Board Portals
Essential Features of Board Portals
Given the dependence of directors and secretaries alike on board portals, it is important that the chosen solution will be able to satisfy the vast requirements of any given company whether it may be a non-profit or a listed company. As such, executives must be on the lookout out for the right technology for their organisation.
Key Criteria for Board Portal Selection
The global board portal market is expected to show continuous growth in the coming years. Having said this, many companies have sought to capitalise on this phenomenon by developing and marketing their board portals to the public. While there are several board portal providers in the marketplace, it is imperative that the right board portal in terms of fit, features, and functionalities must be chosen by an organisation. As such, aside from the essential features discussed earlier, it is vital that the right criteria must be used in terms of selecting a board portal solution: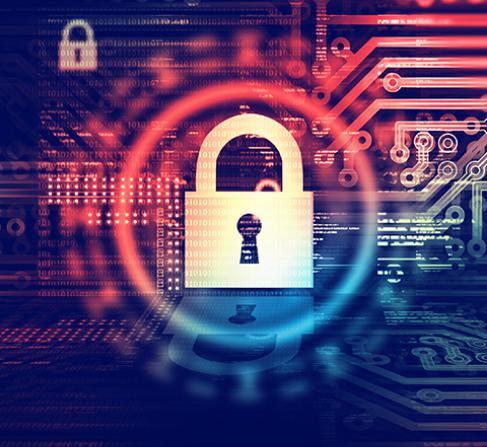 Security
Security is often the main concern of companies planning to switch to a digital solution. With the constant threats imposed by malicious groups and individuals, a board portal must demonstrate its capacity to defend classified documents against these attacks. Ask your vendors:
What are the measures in place to preserve data integrity?
Which third-party certifications do you have?
How can we grant, limit, and track access within the system?
How can you protect information in case of inadvertent events (e.g. stolen devices)?
How often are penetration tests performed to guarantee data protection?
Azeus Convene Highlights
Convene as a whole is very convenient to use. It's easy to change items, roll over agendas and actions, and even write annotations on documents. […] What's great about Convene is that it is able to support all of these even offline without compromising confidentiality and security
Danijela Schubert, Associate Division Secretary at Seventh-day Adventist Church – South Pacific Division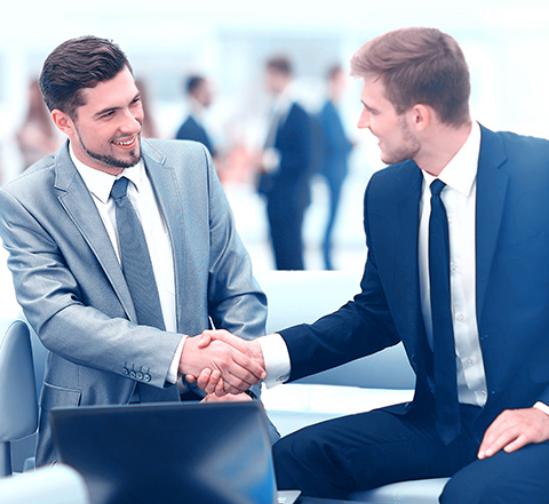 Reputation and Service
A provider must be able to prove its experience and capabilities in not only the field of board portals, but also technology. An assessment of its track record should be done through the following questions:
How long has the vendor been around in this field? What has been their growth rate for the past years?
Has the vendor taken steps into improving its product in the recent years?
What are these improvements?
What are the types of organisations this vendor has provided its service to?
Are these aligned with the industry that I belong to?
What is the feedback from their clients? Are they happy about their decisions?
How does the vendor respond to support issues? Do they satisfy all their clients' requirements
Azeus Convene Highlights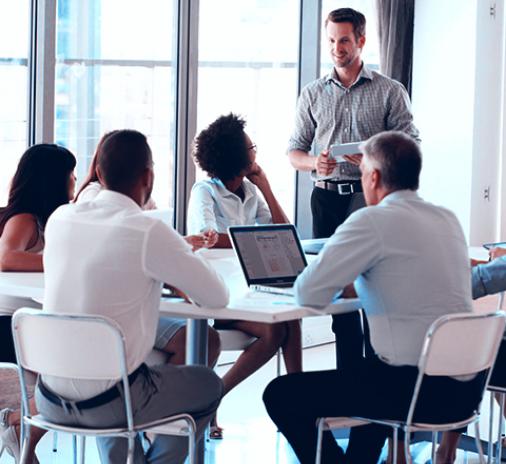 Functionality
Managing a board means dealing with an extensive range of activities – from from pre-meeting preparation to post-meeting document distribution. A board portal must be able to address the requirements of your organisation in a satisfactory manner. Basic concerns such as the following must be promptly attended to:
Will using the board portal enhance productivity and collaboration in our workplace?
Are there opportunities to use collaborative tools during discussions?
Is the board portal compatible without directors' preferred devices?
How many languages does the board portal support?
What are the advanced features it offers?
Azeus Convene Highlights
Convene has saved time, money, improved our decision making and the way we work. It has increased productivity and consistency of information. We're really happy with the program. It just makes life so much easier.
Tamara Boyd, Corporate Services Manager at Boort District Health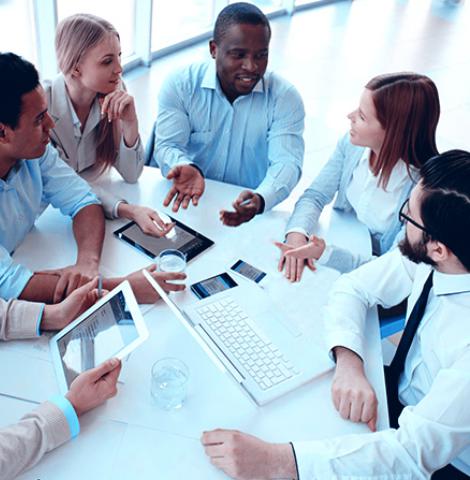 Return on Investment
Buying a board portal is an investment. Considering the amount of resources poured in for this initiative, picking the right vendor should be a careful decision. Companies must be able to quantitatively measure how much they can potentially save through a set of metrics such as an ROI calculator. Given this, the board portal must be able to satisfy your company's bottom line objectives. This can be measured by asking the following queries:
How many papers can I save annually by using this solution?
How much does this solution cost? How does it compare with other alternatives?
What is the expected rate of hours saved in meeting preparation?
Will it be able to alleviate this tedious process?
Will this solution help drive down costs in the organisation? Is it significant enough?
Azeus Convene Highlights
We are a not-for-profit organisation and it's difficult for us to be able to afford high-end packages on management tools. When we did finally find a package that was affordable for us, we actually expected less than what we got for our money. Convene provided all the functionality we needed, and even exceeded our expectations, at a very reasonable price.
Glen Careedy, Chief Executive Officer at Bendigo Primary Care Centre Limited
Azeus Convene
The Smart, Simple, and Secure Board Portal Solution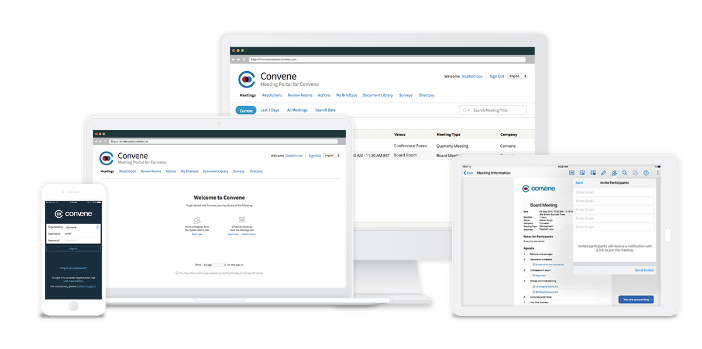 Azeus Convene is a multi-awarded and leading board portal solution used by boards of directors of ASX, Fortune 500, and FTSE 100 companies, Fortune 500, financial institutions, governments, and nonprofit organisations in more than 100 countries. Our innovative board meeting software gives you complete control over the entire meeting process and ensures good governance driven by security and accountability. Designed specifically for executives and administrators, Azeus Convene streamlines the entire meeting process from start to finish.
Key Features
Enjoy a comprehensive set of tools through the use of our board portal software.
---
Pre-Meeting

During Meeting

Post-Meeting
Going Beyond the Boardroom
The use of board portals has been extended well beyond the premises of the boardroom. Before, it was exclusive only to the hands of C-Suite executives and board of directors. Now, it has been deployed across the entire organisation — from audit committees to ad hoc teams. The exponential growth in the number of users has strengthened this category from being considered as a niche to becoming a fast-growing market.
As companies realise the potential for board portals to become an enterprise-wide solution for integrated communications, more organisations are being convinced to transition into an electronic environment. Companies of all sizes, from nonprofits to multinationals, are increasingly moving away from paper-based formats to digital means of exchanging, storing, and distributing information. They see that board portals offer a wide array of benefits, some of which include reduced costs and improved security and convenience.
In addition to these, there's also increased scrutiny and expectations from the public to not just comply with preexisting standards but also become societal institutions that become cultivators of best practices. Indeed, opportunities for breakthroughs and recognition await those who take a proactive stance. The future of the board portal market is bright and promising and those who choose to adopt early will reap the most benefits.