How Going Paperless Reduces Your Corporate Carbon Footprint
by Angel Britanico on and last update on March 18, 2020
Every step of the business cycle requires the use of paper. Before new products or services are rolled out, management teams organize brainstorming sessions. These sessions – and subsequent meetings for operations, costing, marketing and distribution – call for many work hours and levels of documentation.
Data from the National Statistics Council reveal that meetings cut into 37% of the time that employees – including both administrators and board members – spend in the workplace. They also entail a plethora of resources. Memos are sent to attendees, agenda items are finalized, and hundred-page board packs are printed and reprinted with each new update.
Besides being time-consuming and costly, paper-based processes increase every corporation's carbon footprint. Since 11 million meetings are held every day in America alone – with the annual average at 4 billion meetings a year – imagine the toll that enterprise takes on the environment.
To address this, governments such as the UK and the US are strengthening legislation to monitor and reduce carbon emissions across all industries. This leads more and more companies to turn to advanced solutions that improve efficiency and reduce costs, while also lessening impacts to the environment.
For Azeus Convene, protecting the environment involves a two-step plan: replenishing natural resources for future generations and providing sustainable alternatives. This is why Convene partnered with American Forests to launch
GREENitiative for a Paper-Free America – a project that involves planting 5,000 longleaf pines within a year in Florida, the state with the sixth largest carbon dioxide emissions yearly.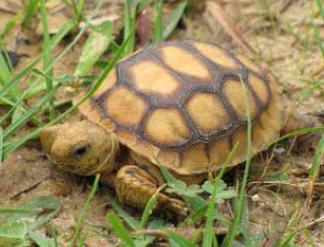 Photo credit: U.S. Fish and Wildlife Service
GREENitiative is part of The Longleaf Pine Project, a series of partnerships between American Forests and local organizations to restore 28,000 longleaf pines in the Sunshine State. The area covered by longleaf pines in southeastern America has dwindled from 90 million to 2 million acres. This rapid deterioration of the pine ecosystem not only weakens erosion control in the region, but also threatens the survival of other keystone species such as the gopher tortoise, black bear, pine snake and fox squirrel.
Convene understands the role of trees and urban parks in preventing climate change, improving air quality, and protecting natural habitat of wildlife.
In the long term, Convene also provides a board meeting software solution (also known as board portals) to organizations in over 30 countries worldwide – helping them turn from paper-based to paperless board meetings.
One of Convene's clients, Sheffield Children's NHS Foundation Trust, saves about 60,000 sheets of paper per year from using Convene. This is but one example of how organizations can reap the environmental and economical benefits of using a paperless board portal.
Want to learn how your board can adopt paperless meetings without compromising security, sustainability and savings? Drop us a line and start your free trial of Convene today.