The Board Pack Situation in Boardrooms
The management of thick board packs in and out of the boardroom has plagued all types of companies. From sifting through multiple papers to finding the right information, administrators and directors alike have experienced challenges in handling this situation.
Depending on the size of an organisation, the length of a board pack can range anywhere between 200 to more than 1,000. Aside from the enormous preparation time spent arranging board packs, board members are facing difficulties in comprehending all of the information presented to them in these thick documents.
Due to the intimidating and complicated nature of board packs, more than half of its contents are unread by directors. As a result, an organisation becomes exposed to huge risks which may threaten its image and reputation.
Best Practices in Handling Board Packs
Well-constructed board packs are the backbone of informed decisions. Below are some tips that can guide in creating one in your company.
Azeus Convene:
The Smart, Simple, and Secure Board Portal Solution.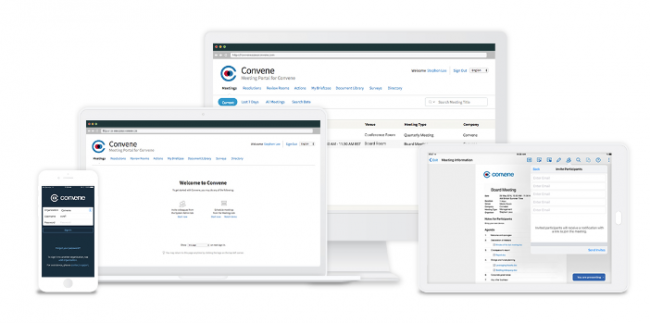 Azeus Convene is a multi-awarded and leading board portal solution used by boards of directors of FTSE 100, Fortune 500, financial institutions, governments, and non-profit organisations in more than 100 countries. Our innovative board meeting software gives you complete control over the entire meeting process and ensures good governance driven by security and accountability.
It enables its users to run digital meetings, enhance transparency and accountability, and achieve higher levels of productivity and collaboration in and out of the boardroom. Designed specifically for executives and administrators, it streamlines the entire meeting process – from pre-meeting preparation to post-meeting document distribution
Comprehensive features right at your fingertips
Know more about our powerful tools designed to elevate your meetings.
---
Pre-Meeting

Preparation

Minimise backlogs and inefficiencies in preparing for meetings.

Drag and drop files
Create an agenda
Schedule meetings
Set access levels

Explore more features

Meeting Presentation

Engage directors and ensure efficient decision making in the boardroom

Start remote meetings
Make annotations
Vote on items
Enable page sync

Explore more features

Post-Meeting

Document Distribution

Securely distribute confidential information to members of the board

Summarise meetings
Send minutes
Track actions
Export items

Explore more features
Why Choose Convene

Learn what sets Convene apart and makes it superior from all the other competitors.

Positive Impact on Bottom Line

Streamlined Meeting Management

Flexible and Highly Adaptable Solution
Why choose Convene
Accreditations, Affiliations, and Partners