7 Women The Fearless Girl Grew Up To Be
by Hazel Sartorio on and last update on July 09, 2019
On March 7, 2017, a bronze statue of a young ponytailed girl suddenly emerged in front of the well-known sculpture made by Arturo Di Modica. The girl, standing proud, seems to be challenging an unlikely opponent – the Charging Bull.
This is the "Fearless Girl" made by Kristen Visbal. It was installed by State Street Global Advisors (SSGA) – the world's third largest asset manager – to honor the celebration of International Women's Day. The sculpture intends to promote their campaign on enhancing gender diversity in corporate boards.
"As one of the largest investment managers in the world and a significant shareholder, we believe that corporate board diversity enhances board quality and effectiveness as it brings together directors with different skills, backgrounds and expertise," the article stated.
The Fearless Girl has received mixed responses from critics. Some are saying that the Charging Bull depicts a different symbolism. Installed following the 1987 stock market crash, it was Di Modica's gift to New Yorkers, a way to symbolize the "strength and power of the American people."
Many others, like New York State Assemblywoman Yuh-Line Niou and 50 other New York politicians, insisted that the Fearless Girl should stay put because it epitomizes women empowerment. This led to a year-long permanency of the sculpture. It was set to be removed on April 2, 2017 but will now stay until February 2018 under the Department of Transportation's art program.
To these people, the Fearless Girl represented women who are brave enough to stand tall despite the male-dominated business culture. It focuses on the significance and resilience of women in business.
From this perspective, we have been inspired to do a round-up of some women who represent these kinds of traits, and who have taught us that in order to achieve our goals, we have to work hard just as much as men do. Coming from different industries all over the world, these are the women who have embodied the symbolism of the Fearless Girl – strong and resilient in facing the Charging Bull.
Lauren McGoodwin
Founder & CEO, Career Contessa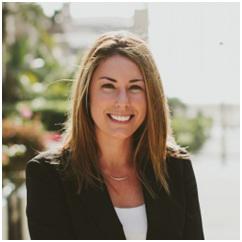 "Focus is how you make progress."
Lauren founded Career Contessa in 2013 after experiencing a gap in career development for women while working as a University Recruiter for Hulu.
Career Contessa is an online career resource that specifically offers career development for women. She initially launched the site as a passion project before leaving Hulu in 2014 to focus on it full-time.
The site is the one-stop-shop for career women because aside from job postings, Career Contessa also offers professional development help like mentorship, web seminars, and online courses. It also gives inspiration to its readers by producing career development articles and featuring "Contessas" or females who are empowered and are successful in their respective industries.
Lauren has a Bachelor's Degree from University of Oregon and a Masters in Communication from University of Southern California where she wrote her thesis on millennial women and career resources.
Sabrina Parsons
CEO, Palo Alto Software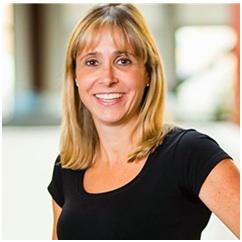 "Men are supposed to give it all up for work, and women are supposed to give it all up for family. And it's time we all said no. It's time we all acknowledged that if we change the way we interact with work, family, kids, and parents, there can be a place where women (and men for that matter) "'can have it all.'"
Sabrina Parsons is the CEO of Palo Alto Software, a company that develops marketing plan and tracking software for entrepreneurs and small-business owners.
Parsons joined the company in 2002 when the Palo Alto software acquired the UK software distribution company that she built with her husband in 2001. She worked as the director of marketing and communications before she became chief executive in 2007.
She is a strong supporter of community development and women in business leadership positions. She is the president of the Princeton Entrepreneurs Network and a member of the board at Whole Earth Nature School.
Sabrina blogs at MommyCEO.org and contributes at Business Insider, The Huffington Post, and Forbes Women where she writes about operating a business while putting a different approach in balancing work and family time.
Arundhati Bhattacharya
Chairperson of State Bank of India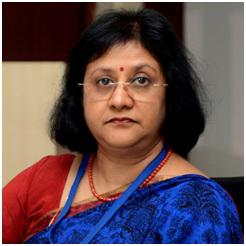 "When you actually tread that (difficult) path, things get resolved themselves… If you take the plunge, you will somehow manage to swim across."
Bhattacharya is the first woman to lead the 211-year-old financial company. She joined State Bank of India (SBI) in 1977 as a probationary officer when she was only 22 years old. In 2013, when she was tapped to become the SBI's chairperson, she introduced a two-year sabbatical leave policy for the bank's female employees to use either for maternity or elder care. On Women's day 2013, she gave free vaccination against cervical cancer to all the bank's female employees.
Today, Bhattacharya has created another milestone in history when all five associate banks in India merged into a single entity.
Sheryl Sandberg
COO, Facebook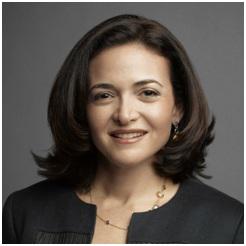 "You have to take opportunities and make an opportunity fit for you, rather than the other way around."
Facebook's number two graduated Summa Cum Laude in 1991 with a bachelor's degree in economics at Harvard College. In 1995, she earned her MBA at Harvard Business School with the highest distinction.
Before she joined Facebook in 2008 as its COO, Sandberg was the vice president of global online sales and operations at Google.
She is the first woman of Facebook's board of directors. She also serves on the boards of Walt Disney, V-Day, Women for Women International, and the Center for Global Development
Sandberg is the author of Lean In: Women, Work, and the Will to Lead. Her second book Option B: Facing Adversity, Building Resilience, and Finding Joy – which centers on her personal journey since her husband's death – is set to be released this April.
Ursula Burns
Chairwoman and former CEO of Xerox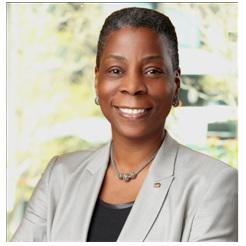 "Believe that there are no limitations, no barriers to your success – you will be empowered and you will achieve."
Ursula Burns is the first African-American female chief executive of a Fortune 500 company when she was commissioned for the role in 2009. She worked closely with her predecessor Anne Mulcahy (another example of a great woman leader) during Xerox's crisis years and helped in rebuilding the company from not just being a printing and copying giant, but also an innovative company that provides document technology services.
Aside from Xerox, Burns also serves as a board director at American Express Corporation, Exxon Mobil Corporation, New York City Ballet Inc., Datto Inc., and a few more professional and community boards.
Angela Merkel
Chancellor, Germany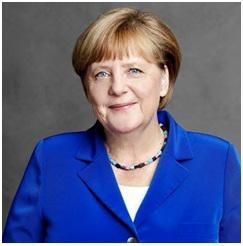 "You could certainly say that I've never underestimated myself. There's nothing wrong with being ambitious."
Merkel is a research scientist with a doctorate in physical chemistry before entering politics following the Revolutions of 1989.
In 2005, she became the first woman chancellor of Germany and has been serving for almost 17 years now. She also serves as the chairperson of the Christian Democratic Union since 2000.
She is also the first chancellor with a background in natural sciences since her predecessors were mostly military officers, lawyers, and businessmen.
Angela Merkel is constantly topping the Forbes' list of The World's Most Powerful People and The World's 100 Most Powerful Women since 2006.
Michelle Obama
Former First Lady, United States of America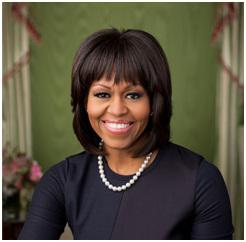 "We learned about dignity and decency – that how hard you work matters more than how much you make… that helping others mean more than just getting ahead yourself."
Michelle Obama is one of the only First Ladies to earn a graduate degree. She is also the first and so far, only African-American First Lady of the United States. She has a Juris Doctorate degree from Harvard Law School.
Prior to being a First Lady, she was the Vice President for Community and External Affairs at the University of Chicago Medical Center.
During her term, her advocacies focused on healthy families, international adolescent girls' education, service members and their families, and higher education.
These seven women are not only our inspirations when it comes to becoming the future female leaders of our chosen industries, but they also serve as a reminder that following our passion is a huge aspect of success.
For those women who aim to excel in their careers while balancing their time for other responsibilities such as their families, they may opt to use an e-meeting app solution such as Convene that offers the option to work from home or wherever they may be.
This solution also offers real-time collaboration with colleagues and provides transparency to all parts of the meeting process. It makes tracking progress and accomplishments faster and easier.
For more information about Convene, you can get in touch with us or you can sign up for a free trial.