Key Features of a Board Portal Software
Boost productivity and improve collaboration in your organization with Convene. Administrators and directors can securely access documents and collaborate wherever and whenever.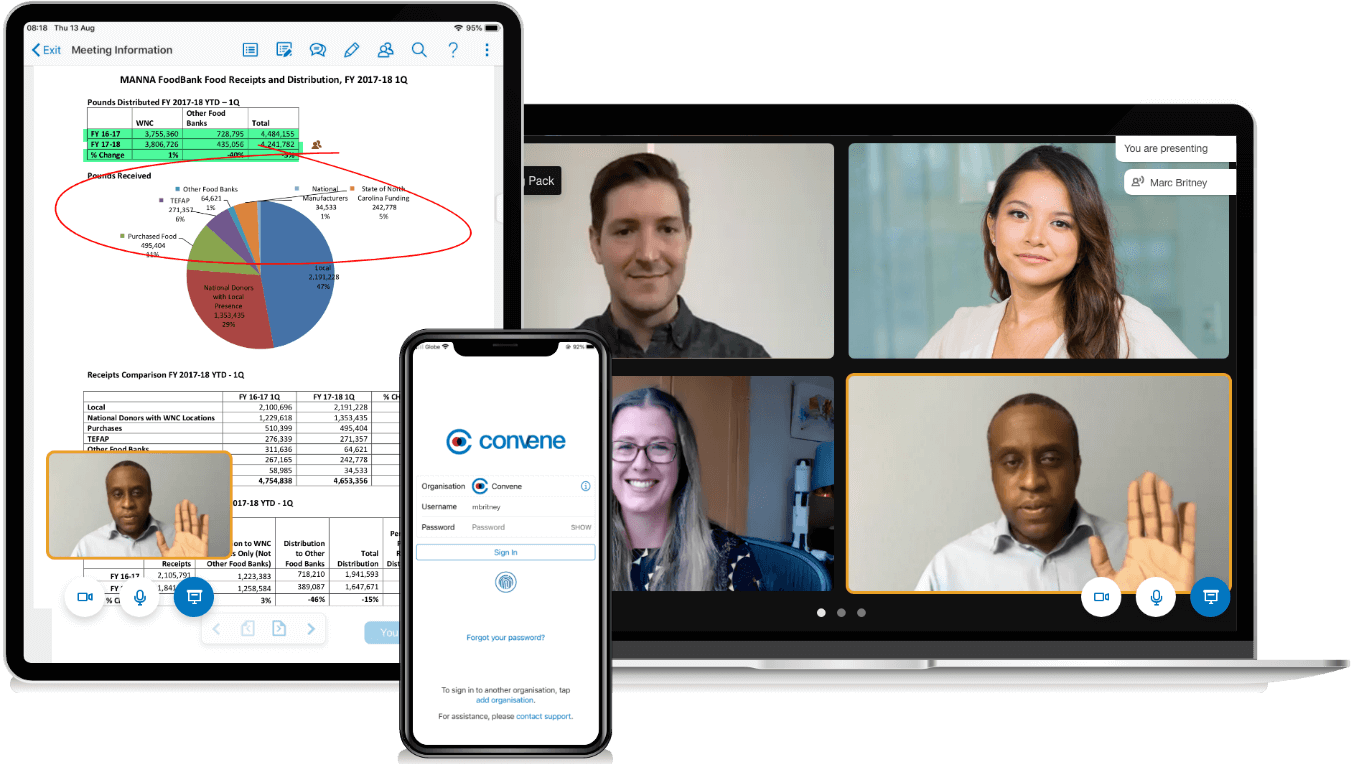 Audio and Video Conferencing

For Directors and Executives

For Administrators and Secretaries
Board Portal Meets Video Conferencing
Watch our 2-min video to learn more about Convene's video conferencing feature.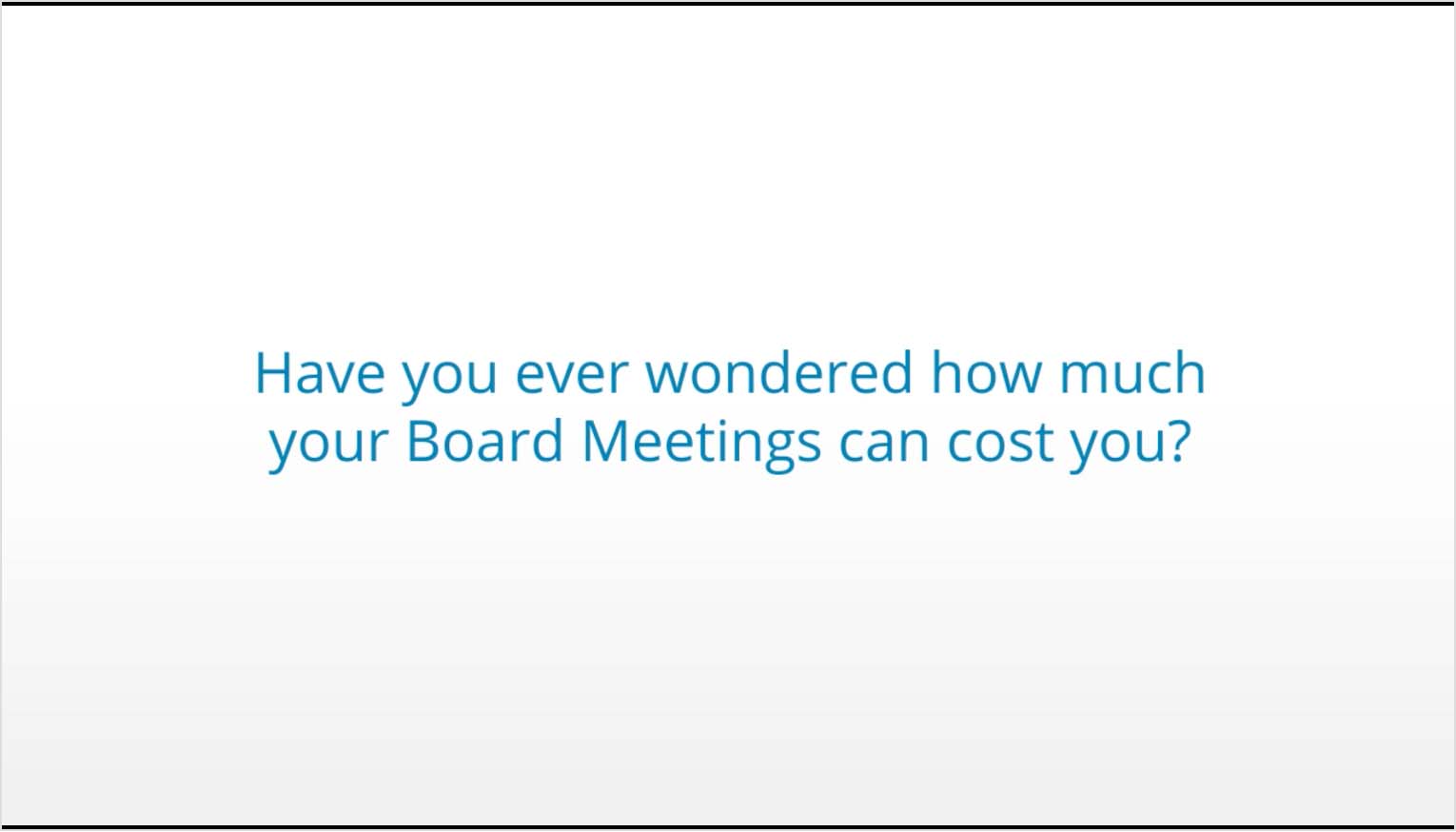 Complete your Virtual Meeting Experience:
Convene adds video conferencing into its list of comprehensive features to power highly productive and efficient remote meetings without compromising security.
Learn more about AVC Feature
For Directors and Executives
With Convene, directors and executives can easily collaborate in real-time and make informed decisions anytime, anywhere.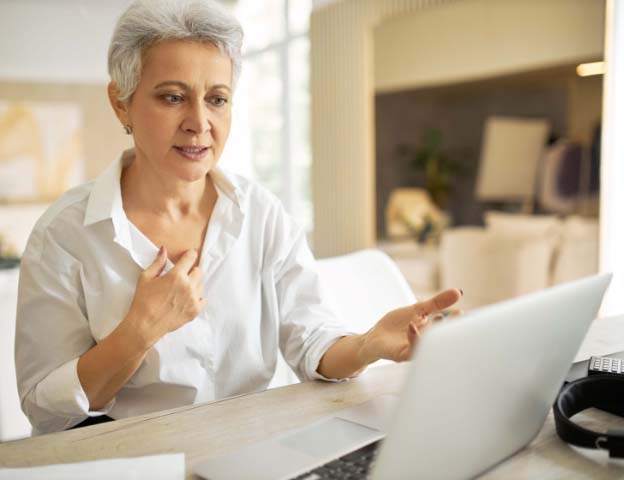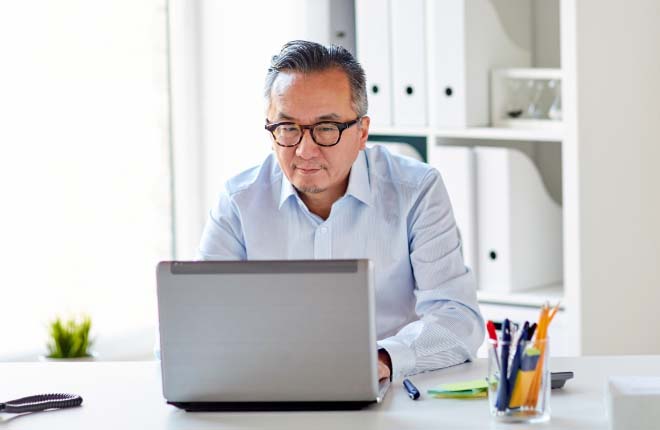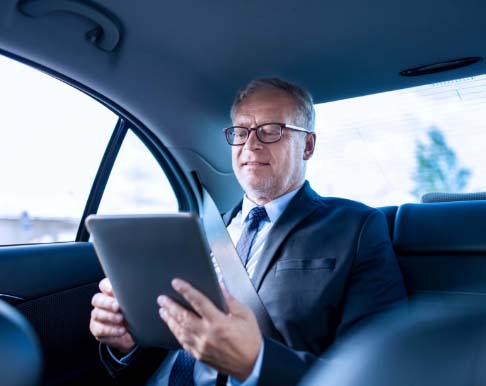 FOR DIRECTORS AND EXECUTIVES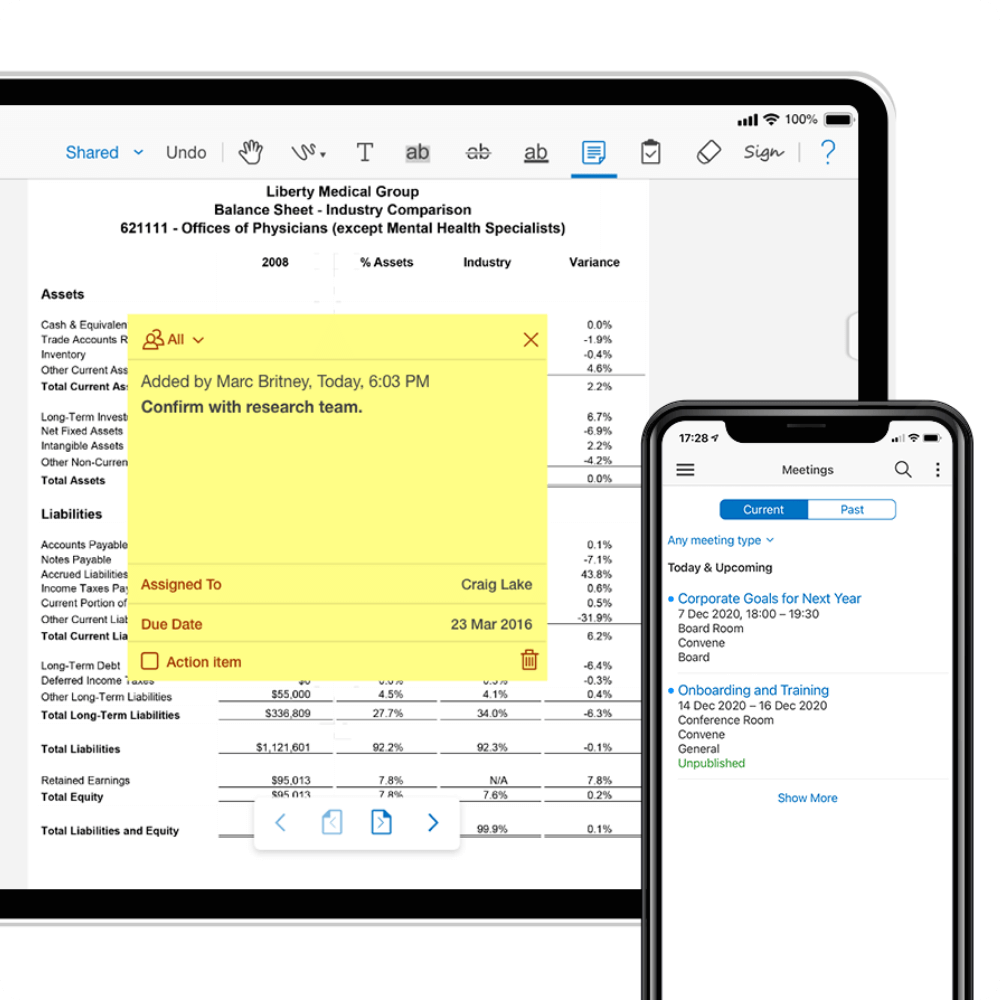 Pre-meeting
Review Meeting Pack Anytime, Anywhere

Access and review meeting documents online or offline, whenever and wherever—as it fits your work style.

Make Annotations on Your Device of Choice

Add private or shared annotations with or without internet access on your iPad, iPhone, or laptop. Once you go online, your work is synced across all devices.

Access Updated Meeting Packs Instantly

Get the latest version of the meeting pack at all times by allowing auto-download. You won't lose your work—your previous annotations and notes are saved.

Sign and Approve Documents Electronically

Tap to affix your e-signature on documents instantly. To add a layer of security, you can enable identity authentication before placing your e-signature.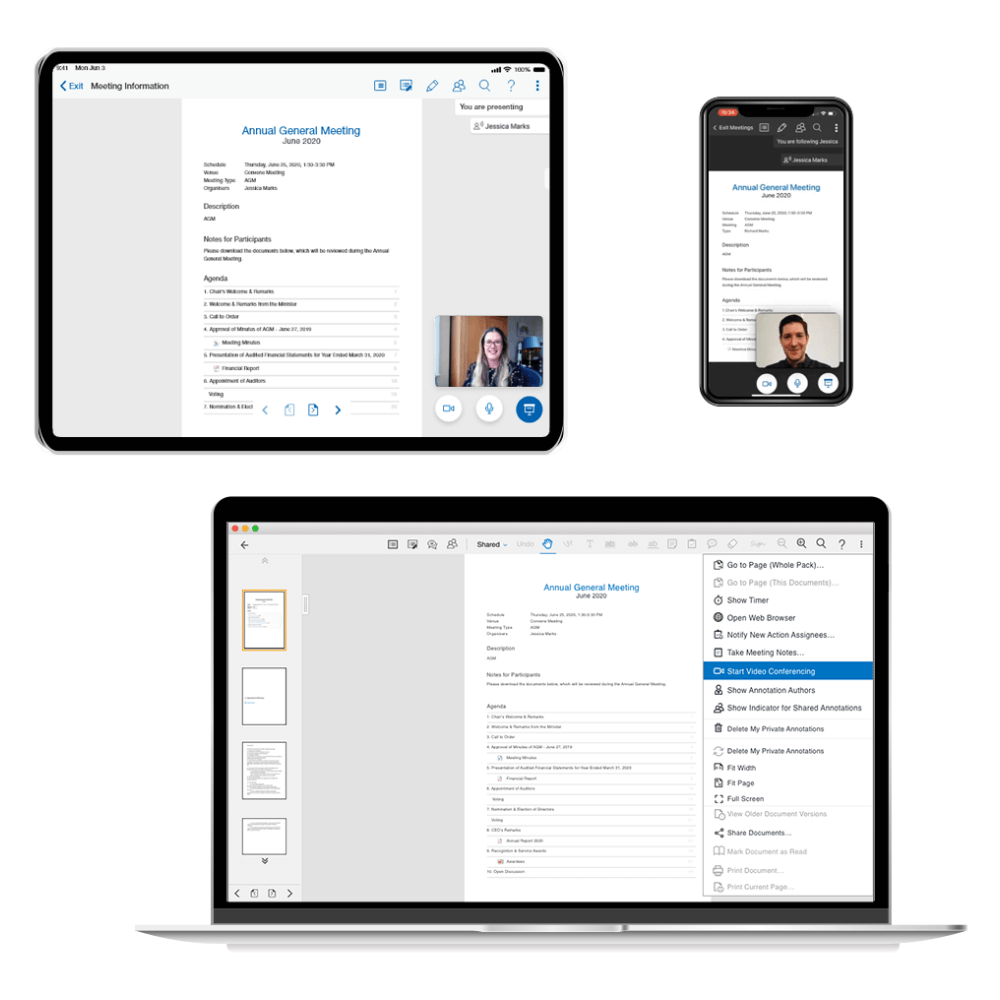 During meeting
Communicate and Collaborate in Real-Time

Communicate via embedded Video Conferencing to facilitate remote meetings. Chat through Conversations, or share notes and annotations with other executives in real-time.

Engage Participants With Live Meeting Tools

Keep everyone on the same page with Page Synchronization while presenting, and direct everyone's attention using the Virtual Laser Pointer.

Navigate Board Packs Easily

Access agenda items and documents easily by clicking through the Agenda tab, and tap links within the document. Navigate the meeting pack via page thumbnails or search.

Cast Your Votes

Expedite decision-making by casting your votes instantly during the meeting. Decide on other important matters outside of meetings through Resolutions.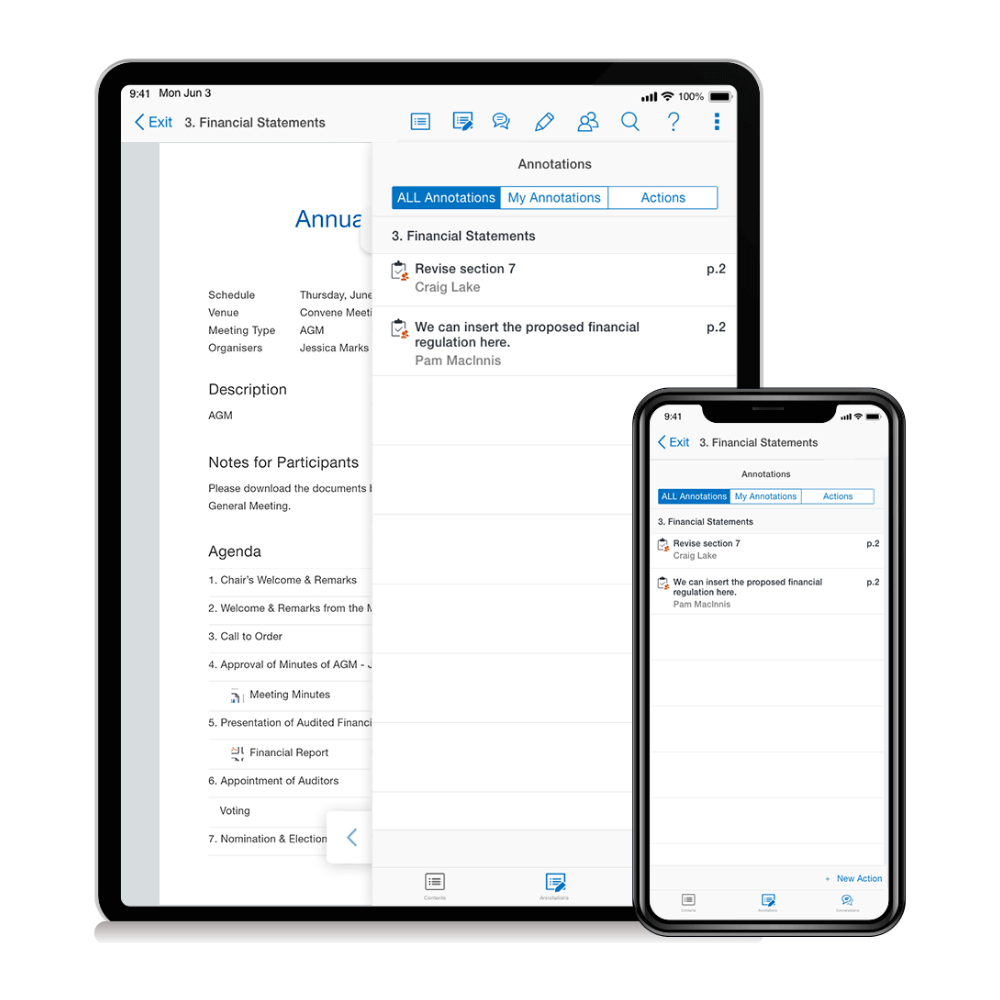 Post-meeting
Review Meeting Summary and Download Pack

Review the meeting summary instantly after the meeting—complete with annotations and action points for the directors' reference.

Complete Assigned Action Items

Keep track of action items and deadlines assigned to you, and update the status of action items once accomplished.

Go Over Past Meeting Documents

Make a quick search by keyword, annotations, or file names to find old meeting documents.
For Administrators and Secretaries
Convene reduces the time and effort spent by administrators and secretaries in preparing for meetings, allocating resources to more value-adding projects instead.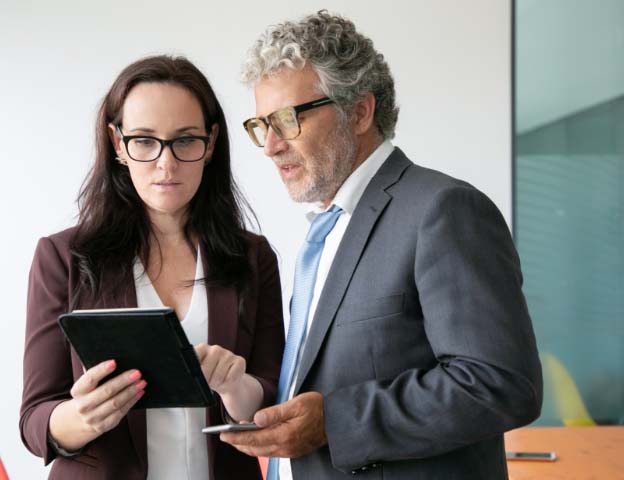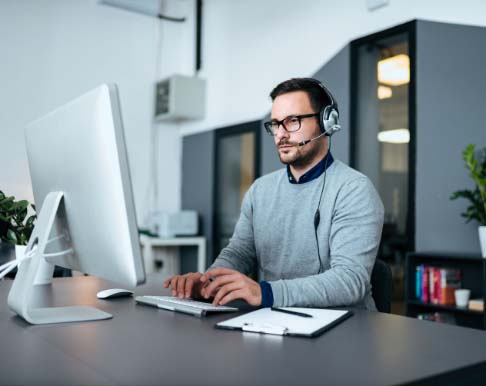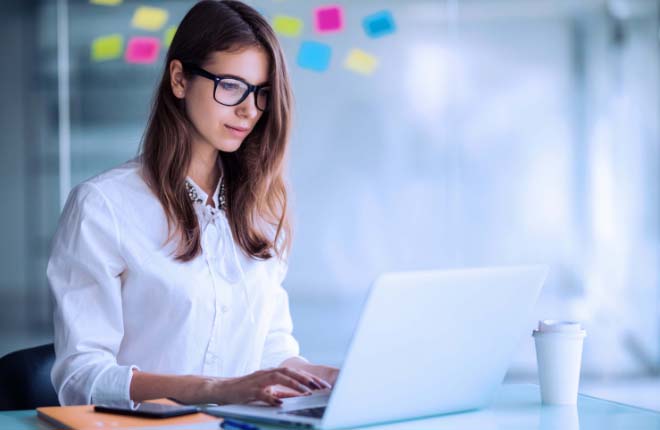 For Administrators and Secretaries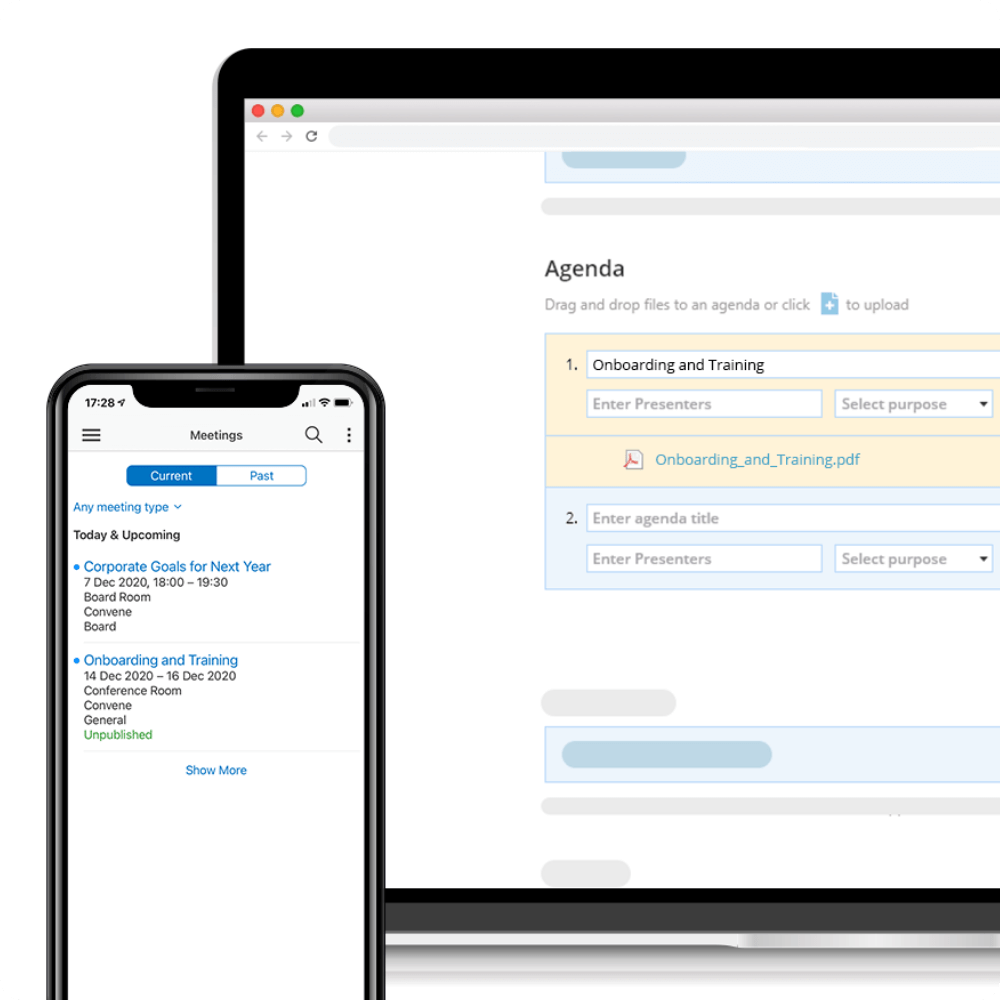 Pre-meeting
Schedule Meetings and Invite Participants

Schedule and publish one-time or recurring meetings easily, and invite participants on the fly. Send invitations, reminders, and notifications to directors instantly.

Build the Agenda via Drag-and-Drop

Drag and drop files from the desktop onto the specific agenda items. Add, remove, and rearrange documents and agenda items effortlessly.

Circulate Board Packs and Last-Minute Changes Instantly

Distribute meeting packs to directors easily and carry out last-minute amendments with a few clicks. Upload new versions of the files while keeping the older versions.

Monitor Delivery of Updated Meeting Packs

Ensure that all meeting participants are up-to-date by checking if the directors have received the latest version of the pack before the meeting.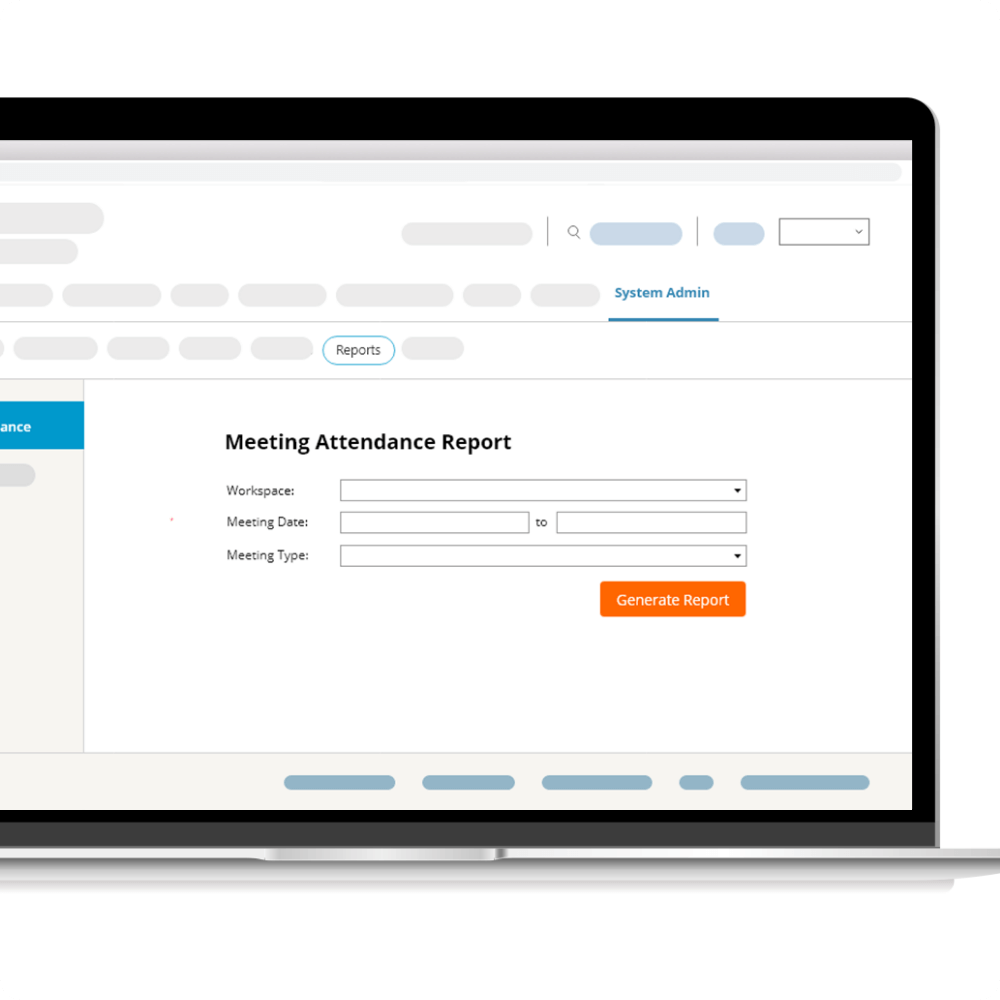 During meeting
Take Live Minutes and Notes

Take minutes, as well as notes, during the meeting for documentation.

Track Attendance

Monitor the attendance of the invited participants at the start of the meeting for record-keeping.

Update Meeting Packs in Real-Time

Modify and update board packs while the meeting is on-going. Changes will immediately reflect on the executives' devices.

Manage Participants During Video Conferencing

Handle host controls and manage participants for clearer communication when using the Video Conferencing feature.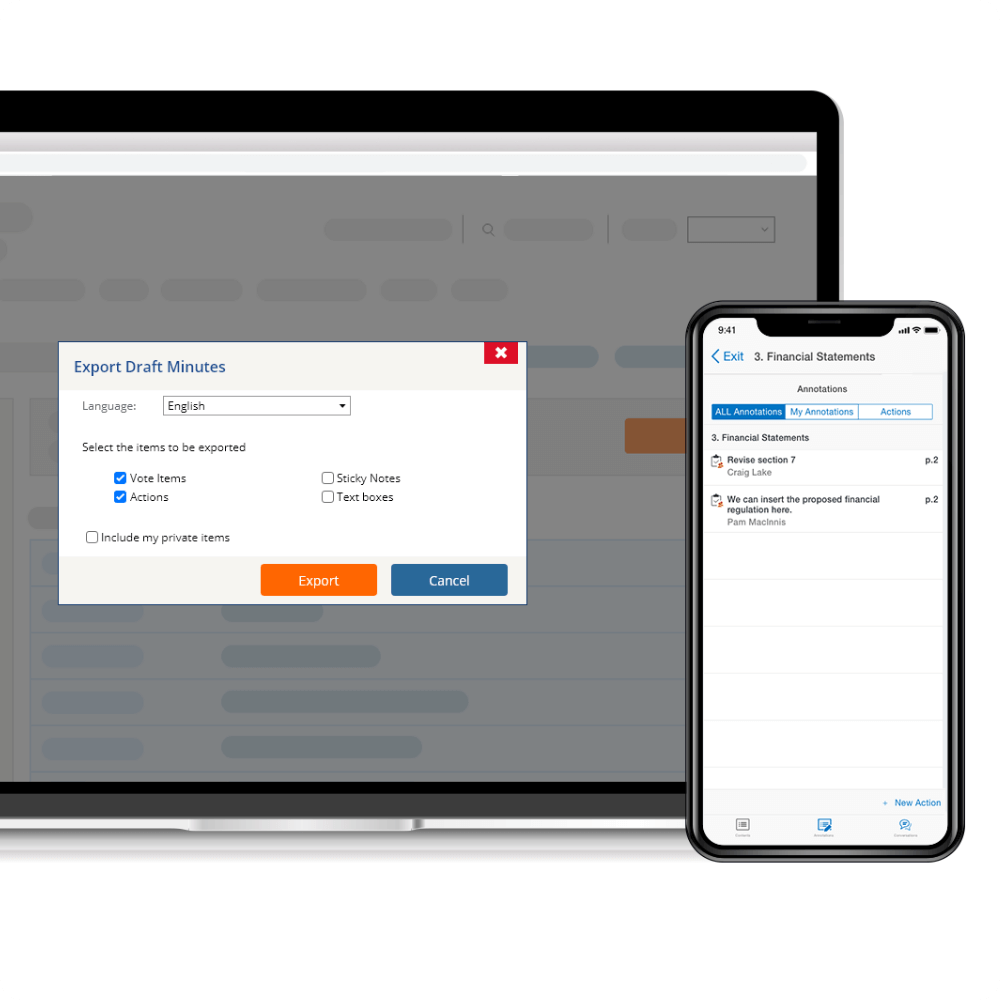 Post-meeting
Track and Check Progress of Action Items

Follow up on action items and deadlines, and update the status of action items once accomplished.

Archive Meetings and Store Confidential Files

Archive past meetings and store documents in the Document Library. Manage access levels to confidential files through permissions-based settings.

Generate and Distribute Meeting Minutes

Download the draft meeting minutes with the notes, annotations, and actions created in the meeting. Edit, finalize, and send the minutes to the meeting participants.
Security at a Glance
As a premier board management software, we implement the highest security standards for your organization.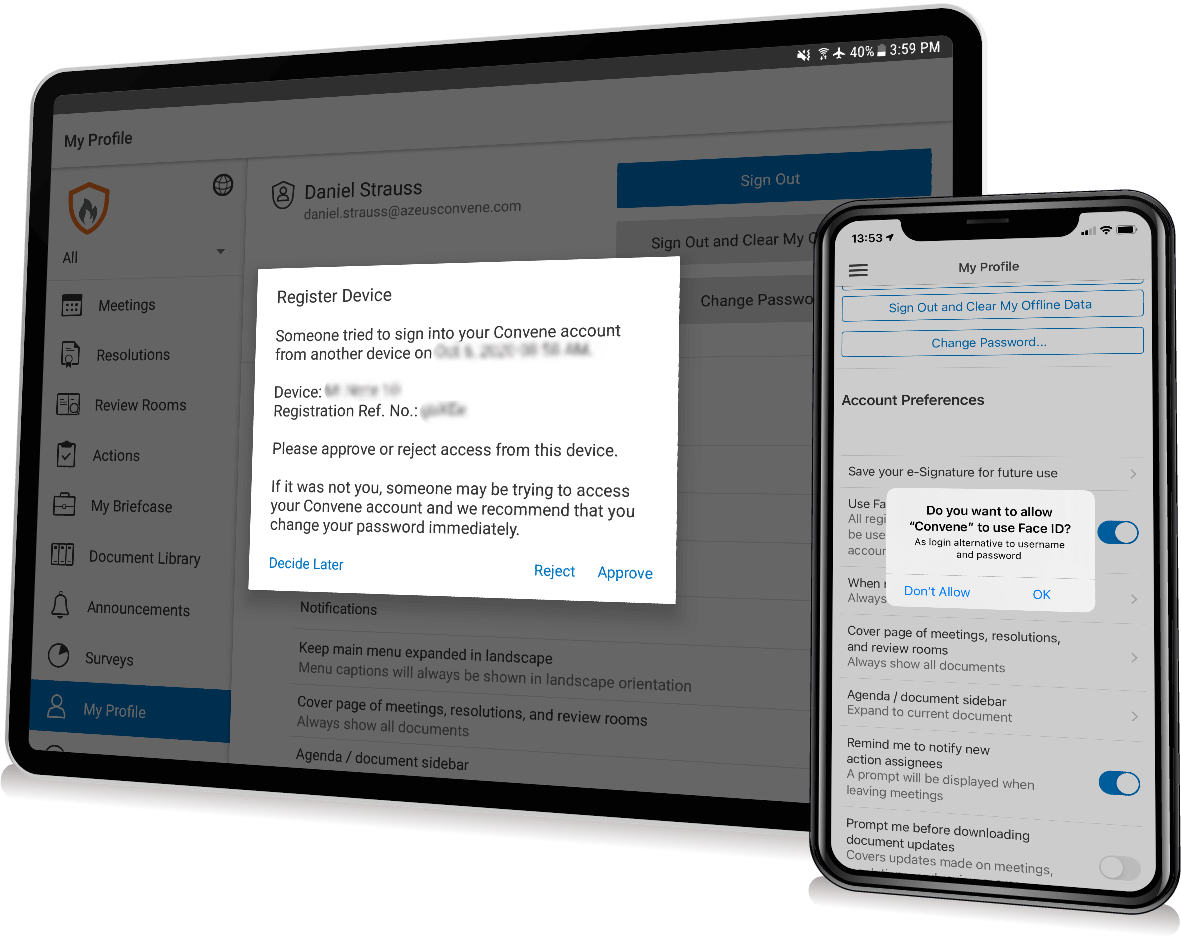 SSAE16- and ISO 27001-Compliant Hosting
Hosting facilities are certified
AES-256 Network and Document Encryption
Documents are always encrypted
Multiple-factor Authentication
Use only registered devices
On-the-fly Decryption Model
Security for mobile devices
Fine-grained Access Control
Grant access to groups or individuals
Automatic Purge for Lost Devices
Temporary files are deleted
Audit Trail
Track all activities your environment
Password Policy
Password is protected using AES 256-bit
Learn More
Make all your meetings smart, simple, and secure
Learn how Convene can give your boards a superior meeting experience. Enquire for a free demo with no cost or obligation.
Request a Demo Now