Don't just meet — Convene
Empower your board with a smart, simple, and secure board management software trusted by leading organisations across the globe.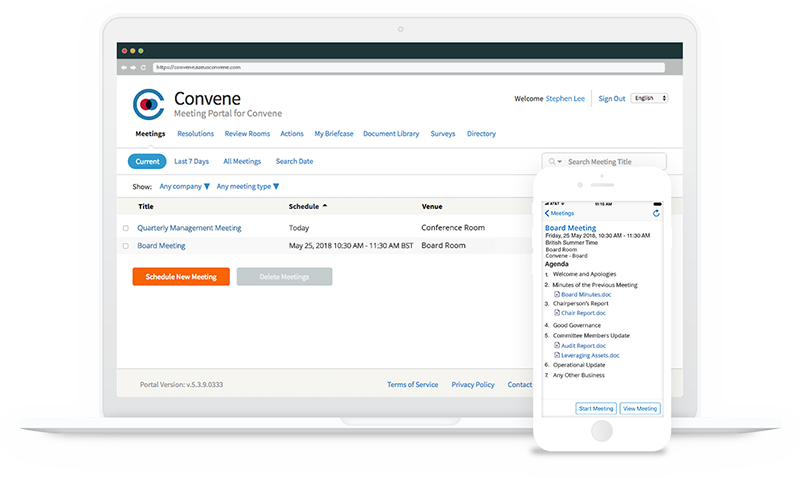 The board meeting software of choice by top companies worldwide
Azeus Convene is a multi-awarded and leading board meeting software that is used by directors and executives across the globe. Designed specifically for organisational leaders, it gives you complete control over the entire meeting process – from pre-meeting preparation to post-meeting document distribution.
Directors
With Azeus Convene, executives are quickly able to make decisions and work on their chosen platform – anytime and anywhere.
Administrators
Driven to make work easier for secretaries across the globe, Azeus Convene is equipped with features that will eliminate tedious processes.
Key Features
Enjoy a comprehensive set of tools through the use of our board management software.
---
Pre-Meeting

Preparation

Minimise backlogs and inefficiencies in preparing for meetings

Drag and drop files
Create an agenda
Schedule meetings
Set access levels
Invite Participants

Explore more features

Meeting Presentation

Engage directors and ensure efficient decision making in the boardroom

Start remote meetings
Make annotations
Vote on items
Enable page sync
Direct attention

Explore more features

Post-Meeting

Document Distribution

Securely distribute confidential information to members of the board

Summarise meetings
Send minutes
Track actions
Export items
Download meeting pack

Explore more features
Security at a Glance
As a premier board management software, we implement the highest security standards for your organisation.
SSAE16- and ISO 27001-compliant hosting

Hosting facilities are certified

AES-256 network and document encryption

Documents are always encrypted

Multiple-factor authentication

Use only registered devices

On-the-fly decryption model

Security for mobile devices

Fine-grained access control

Grant access to groups or individuals

Automatic purge for lost devices

Temporary files are deleted

Audit trail

Track all activities your environment

Password policy

Password is protected using AES 256-bit
Learn More
The Azeus Convene Advantage
As a top-notch solution, Azeus Convene takes pride in being the most efficient and economical board management software in the market.
90,000

---

sheets of paper saved per year

90%

---

meeting preparation time saved

2x

---

cheaper than other solutions

NZD 13,000

---

cost savings per annum
Discover more benefits
Azeus Conene: A Year in Review and the Road Ahead
In 2017, we achieved recognition from international institutions and expansion to more than 40 countries. Last 2018, we elevated AzeusConvene's status even further as a premier board portal solution.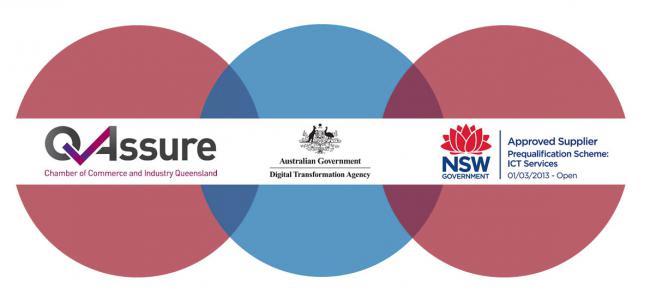 Azeus Convene is now an Australian Government Accredited Supplier
After years of working hand-in-hand with Australian Government departments, our award-winning solution was recognised by not just one, but three government panels as an accredited supplier.
Measurable Results, Real Experiences
Get to know how Azeus Convene was able to impact different types of organisations from various industries.
---
Prepare for Meetings with Ease just like Te Runanga o Ngati Mutunga

"We have been happily using your product since April – and it has performed like a dream. I have set up 13 meetings, 12 document libraries and created 22 announcements and numerous meetings pdfs – all without having to refer to any instructions! Also some of my most technologically challenged board members who were always getting into trouble on the old board portal product we used managed to install and use the product without any incidents."

- Paul Cummings, Kaiwhakahaere/Chief Executive

See why Convene is the Board Portal of Choice of Racing Queensland

"Convene resulted in a productivity saving of approximately twelve hours per month just for the board secretaries' time. Moreover, the reduction in stress to the board secretary—while intangible— was significant and possibly the greatest benefit realised in adopting the system."

- David Rowan, Chief Information Officer

Read Case Study

Save valuable resources and improve decision-making just like Boort District Health

"Convene has saved time, money, improved our decision-making and the way we work. It has increased productivity and consistency of information. We're really happy with the program. It just makes life so much easier."

- Tamara Boyd, Corporate Services Manager

Read Case Study

Make your Meetings Smarter, Simpler, and Secure like SDAC-SPD

"Convene is very easy to use. It's easy to change items and roll over agendas and actions. We also like that you can write annotations on the board packs, and access these offline. Even with these features, Convene is very secure, so it's quite handy."

- Danijela Schubery, Associate Division Secretary

Read Case Study
Experience Azeus Convene
Learn how Azeus Convene can give you a great meeting experience – no matter where you are or what platform you use. Schedule a free demo, request for a price quotation, or get a 30-day free trial at your convenience with no cost or obligation to purchase for your organisation.
Accreditations, Affiliations, and Partners