Electronic Board Meetings
Use an intuitive and collaborative electronic board book for your meetings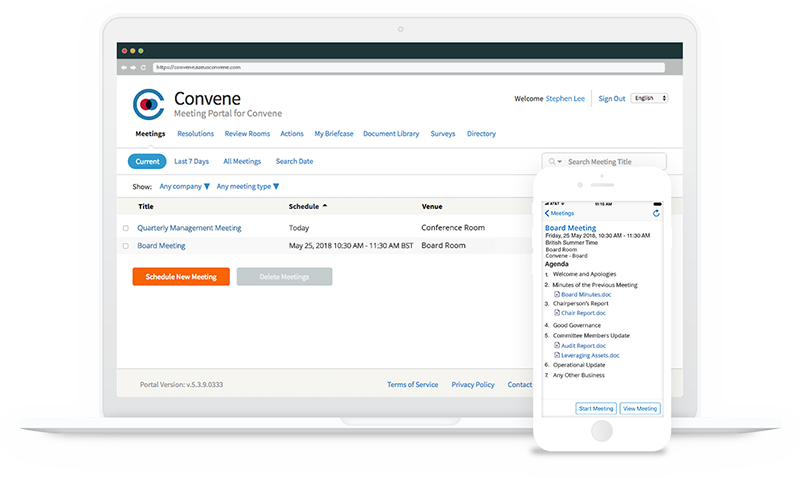 Enhance your Boardroom Experience
As usage of mobile devices has rapidly increased over the past years, the number of productivity and business apps has increased as well. Mobile devices are now given a centre-stage role at the workplace, including the boardroom, as directors and executives are able to access these apps with any phone or tablet.
Advantages of Having Electronic Board Meetings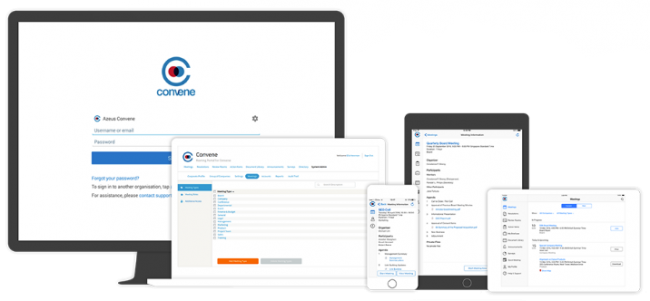 Given the busy schedules directors have, it's sometimes more practical to conduct electronic board meetings instead of traveling long distances just to be physically present. Even when directors hold the actual meetings face to face, the applications used for electronic board meetings still provide plenty of benefits as they facilitate a more streamlined process for preparing the agenda and board materials, reduce logistical costs, and provide instant access to pertinent information.
Taking Electronic Board Meetings to Greater Heights
Azeus Convene as an electronic board meeting software is equipped with a comprehensive set of tools and functions used by boards of directors of FTSE 100, Fortune 500 companies, banks, and governments in more than 100 countries.
Azeus Convene – The Proven Electronic Board Meeting Solution
Recognised and awarded by several prestigious institutions such as IT Europa for SaaS Enterprise Solution of the Year 2018, Stevie Awards for Innovation in Business Utility Apps, and the Golden Peacock for Innovative Product Service of the year, Azeus Convene is the trusted electronic board meeting solution across the globe.