We're Here at the 8th Annual Corporate Legal Counsel, Dubai
by Alexandrea Roman on and last update on June 21, 2019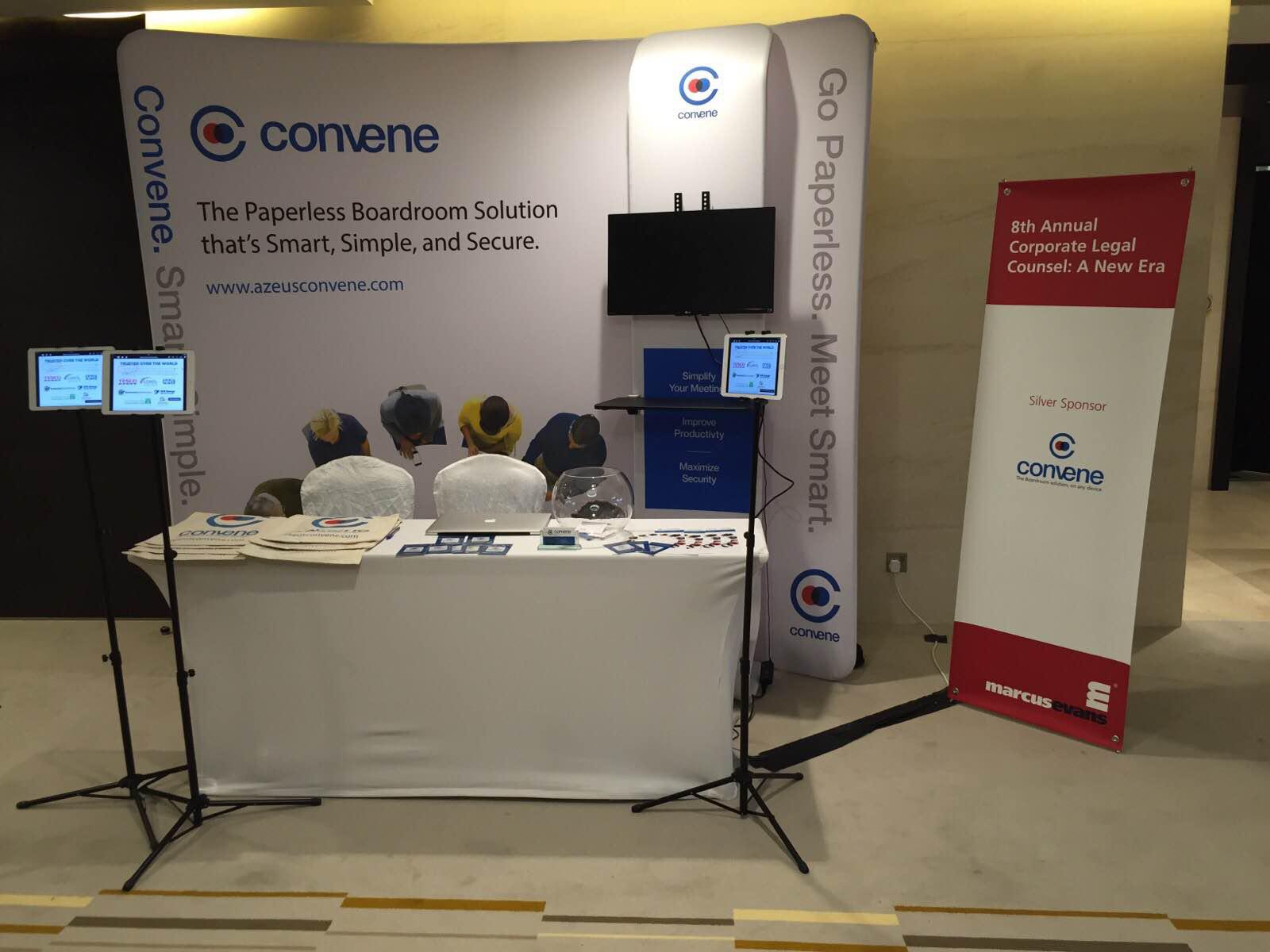 After the 3rd Annual Corporate Counsel Forum in Singapore on Oct. 22, we're now here at the Hyatt Regency Creek Dubai for the 8th Annual Corporate Legal Counsel: Legal Leaders conference from Nov. 2 to 4. You still have time to catch us today, or if you've already got a busy schedule, check out our booth tomorrow.
The primary goal of this conference is to encourage general counsels from all over the Middle East to rise above their traditional in-house functions and strengthen their leadership capabilities through applying transformative change as a means to drive the legal business forward. In short, it's all about learning to adapt as demands on general counsels quickly evolve through the times. These demands can range from regulatory compliance to technology adoption.
As one of the event's silver sponsors, we're here to cover the technology part. We understand that general counsels are faced with many software solutions in the market today, leaving them with more questions than answers. What solutions are convenient and secure at the same time? What can streamline processes without compromising the confidentiality of private data? What's easy to use, but not easy to hack?
If you're a general counsel with such questions running through your mind, make sure to drop by our booth and ask for a demo of Convene, our board portal software designed for board and enterprise meetings. We'd love to show you how Convene combines smart, simple, and secure features in one solution. Want more? Ask for a free trial, too. See you there!